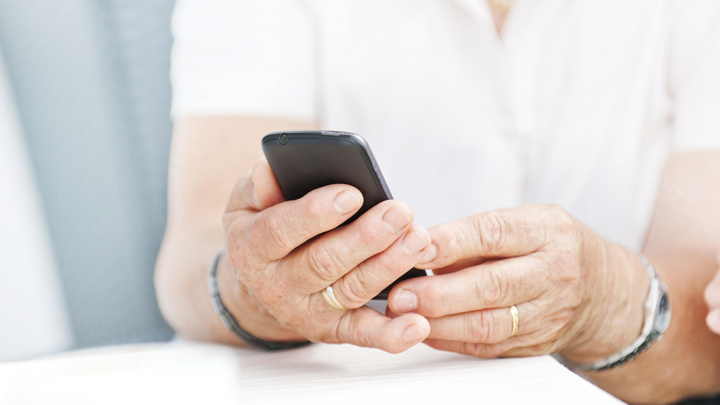 Our smartphones are amazing things – we use them to talk to our friends and family and they hold the answer to what seems like anything we ask. We've had a look around for the best apps that will make your life easier and these are some beauties. From being able to calculate an amount across units and currencies to learning another language, these are 10 apps that you'll love.
1. Unit Converter
Available for iPhone and Android
When we're overseas or even when we're in our own kitchen with a recipe book with imperial measurements, it can be frustrating to have to guesstimate. This simply unit converter app allows you to convert any amount whether it's a currency or unit.
2. Howcast/wikiHow
Howcast on iPhone and wikiHow on Android
Want to know how to do something fast? Why not try one of these apps? There are thousands of how-to videos and manuals on every topic you can think of, whether it's how to make a bird house to how to decorate a cake.
3. Key Ring
Available for iPhone and Android
If you're anything like me, you have hundreds of loyalty cards in your wallet or purse. This awesome app allows you to consolidate all your cards into an app – it even automatically scans the barcode so you don't have to enter it. You can present the app picture of your card so the attendant can just scan it. You'll feel lighter and more organised instantly!
4. Shazam
Available for iPhone and Android
Ever hear a song in a restaurant or store and wonder what it is? Shazam records the song for you and tells you what it is! It's as easy as pressing a button and being quiet while it intuitively deciphers the melody in its million+ song library.
5. TripIt
Available for iPhone and Android
This is your ultimate travel companion app that can compile all of your confirmation emails and itineraries automatically (simply email them through to [email protected])! It has heaps of other organisational perks too such as planning your trip and directions/maps.
6. 1Password
It can be hard to remember all your passwords for different websites so this app can help you to keep them all in one safe, secure place.
7. Flipboard
Available for iPhone and Android
Flipboard is your personal magazine – it's a single place to keep up on the news, follow topics you care about and share stories, videos and photos that influence you.
8. Duolingo
Available for iPhone and Android
Learning a language can be difficult and expensive, especially if you want to learn at your own pace. Duolingo is an incredible app that allows you to learn Spanish, French, German, Portuguese, Italian, Dutch, Irish or Danish. The best part? It's 100 per cent free and addictive. There's also a website too!
9. Seat Guru
Available for iPhone and Android
If you want to know where the best seat is on your flight or even if you just want the low-down on what the layout of your plane is.
What is your favourite app? Why? What types of apps do you like the most? Tell us below.