Be a video star and have a free lunch on us!
Sponsored Content
Sponsored
7 months ago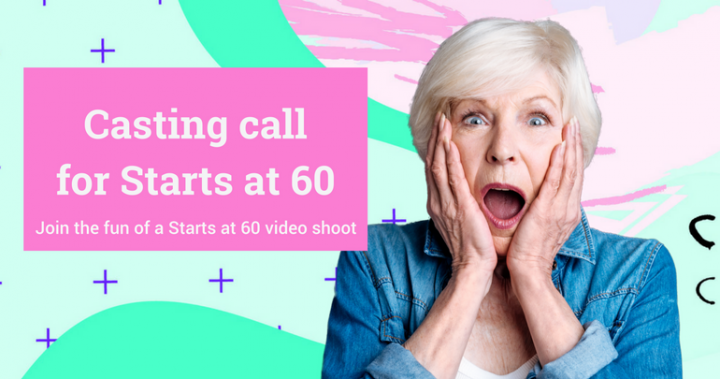 Want to be part of a Starts at 60 video?
We're looking for Brisbane-based men and women who are either approaching or already in retirement to take part in an online video that's designed to inform readers about their income choices after they finish work.
The shoot will take about 2.5 hours, and lunch and a small payment will be provided as a token of our thanks!
What: A video shoot for Starts at 60. We're creating an informative, online video – for a taste of the style we're going for, have a look at this example: https://www.youtube.com/watch?v=ANh0iZ6Fqew. It won't require learning lines, dressing up, or anything arduous!
Where: A studio in central Brisbane
When: October 11, 2017
Who: We need 20 men and 20 women, who're approaching retirement or already in retirement
What's in it for you: A $25 Coles/Myer card, lunch on us, and a fun video to share online with friends and family!
If you're interested, please fill out the form below with your name and contact details so we can provide you with more information. Your details won't be shared with any third party, or used by Starts at 60 in any way other than to organise your attendance on the day.