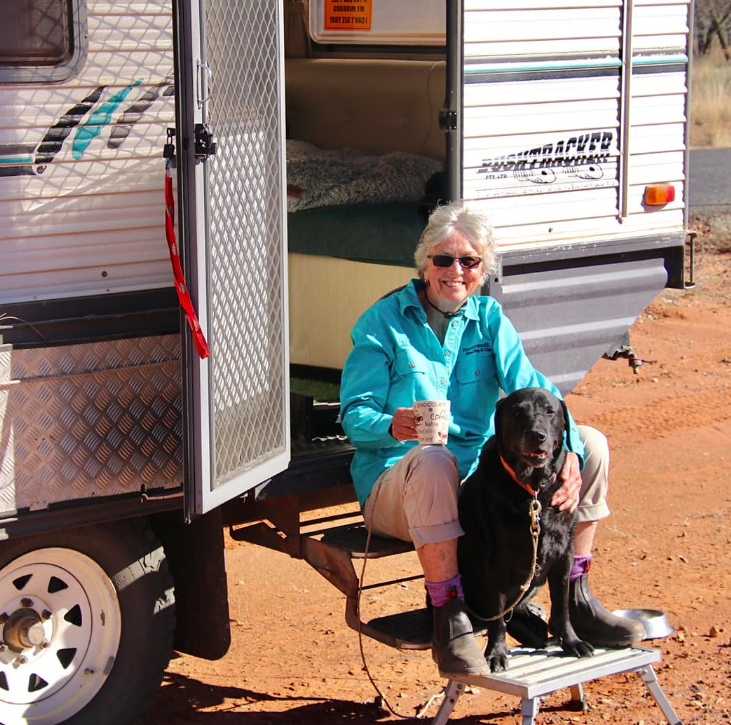 See it as a huge adventure
Most of us have dreamt of it at one time or another: casting off the cares of work and putting life in suburbia behind us, taking to the open road in a caravan or motorhome. Well, Starts at 60 community member Patricia Strobel has gone out and done just that.
Patricia, who has journeyed around the world many times over, has recently taken her travels locally- choosing to drive around in her motor home because she "can't be bothered with hitching caravans or setting up a tent", says she looks at her travels as a "huge adventure."
"The words 'Grey Nomads' conjures up images of old people trudging around Australia towing a caravan to the next park to sit outside it with a cup of tea waiting for the end to come," she says.
"I am a pretty new Grey Nomad, but don't see myself like this." 
Patricia isn't the only one who sees herself that way.
Studies have suggested that the grey nomad phenomenon has even shifted and presented a positive change away from negative stereotypes about retirees.
According to Timothy Moore, PhD Candidate, Melbourne School of Design, Monash University, "rather than being seen as conservative, or in need of care, these older Australians are champions of a radical type of "urbanism:" dwellings are mobile, infrastructure is portable or pluggable, social networks are sprawled, and adherents are on the move daily or weekly."
Don't isolate yourself from making new friends
Of course, all grey nomads are different. Some are naturally extroverted and quick to become friends with everyone they meet on the road, while others might be unsure of how to build those connections. 
But Patricia says meeting new people of all ages, many of whom were very friendly and happy to swap tips, during her travels is all part of the big grey nomad adventure. 
"From chatty little children, teens giving us a wave and older people happy to chat. Ordinary people are the same, wonderful, helpful folks all over the world," says Patricia.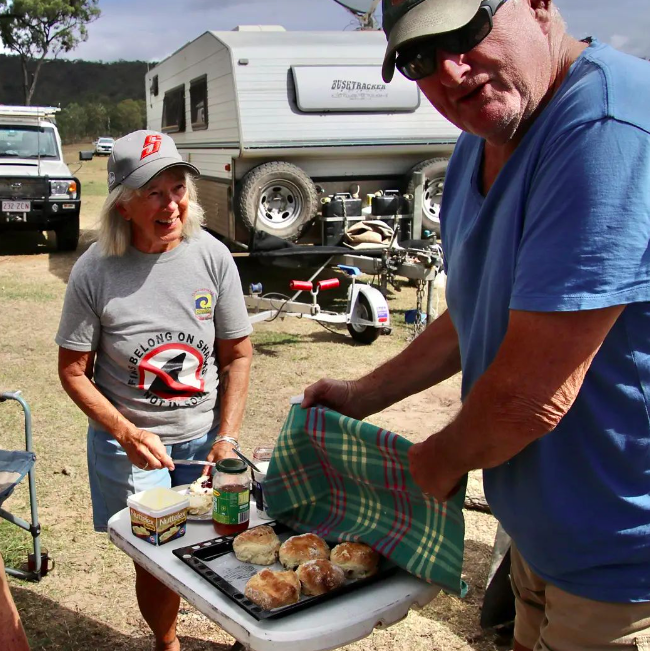 Reduce housework and be comfortable as possible when travelling
As the song goes "life is a highway and I'm going to ride it all night long" and grey nomads are taking that to heart. From the mountains of Tasmania to the Great Ocean Road, seeing the South West Edge, and embarking on the Savannah Way, these travellers are ticking off many of Australia's most famous routes. 
But travelling on the road can be dusty and dirty, and you might be faced with undesirable events you didn't anticipate for. 
To keep things as efficient as possible while on the road, these are the things Patricia does while on the road. 
Using paper plates- to save washing up 

Investing in toilet bowl covers- making it nicer when you want to sit down on campsite toilets 

For the ladies, buy a shift type dress- not only does it make showering quicker, but wearing this type of dress makes it so much easier to undress and dress without struggles. 

Buy a prepacked bag of salad- saves cooking veggies during dinner time.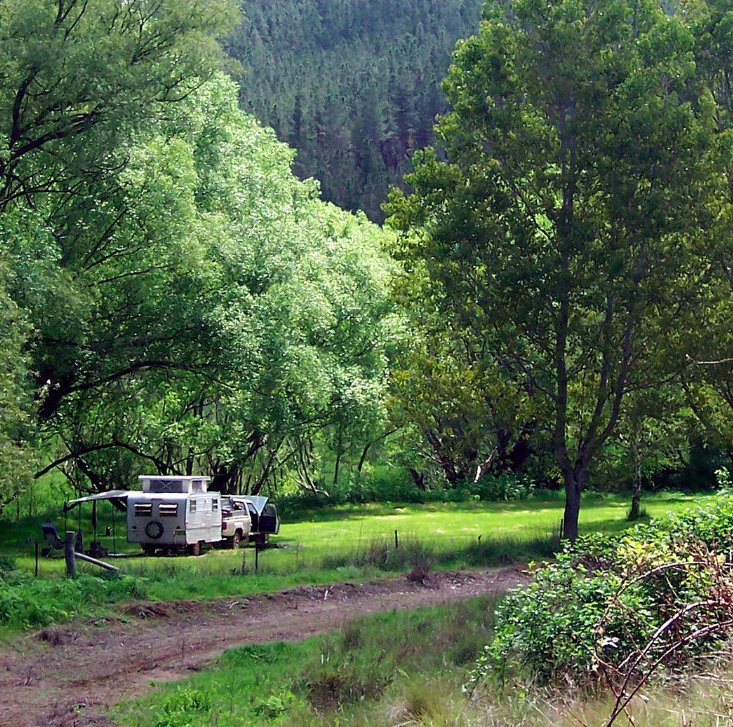 Planning your route
Australia has really grown into a cultural hot spot, offering an abundance of experiences right outside your doorstep. As a general rule, the most exotic locations get the most foot traffic for the grey nomad community. 
Many people choose to make a "grey nomad bucket list" of all the places they want to visit during their trip. No matter where you choose to go, research is highly recommended-from seeing what cultural experiences are available or if there are any activities you'd be interested to partake in, planning out your route should be number one on your to-do list.
If you're looking for some inspiration on places you should visit, these are Patricia's favourite five: 
Charleville, QLD– Go off the beaten track and fall in love with this charming country town that offers "so many tourist attractions." ​​If Outback Queensland was a game of bingo, Charleville would be the winning number as this small town ticks off every box of 'things to do' on the outback bingo board, this is one town that covers all its bases.
Emu Park, QLD– Located on the Capricorn Coast, this "lovely and peaceful" beachside town is known primarily for its views across to Great Keppel Island and its remarkably beautiful Singing Ship sculpture. This town also boasts the Maritime Museum which contains a huge, exquisite collection of outstanding model ships ranging from the earliest vessels to more modern naval vessels and commercial ships. 
Corindi Beach, NSW- Another seaside community, this time located in New South Wales, Patricia describes Corindi as "wild and exhilarating." This town offers natural bushland and a beautiful stretch of sandy beach. Whether you're after a laid-back pub or a casual eatery with an art-filled courtyard there's something for every type of traveller here. 
Maleny, QLD- Patricia recommends visiting this delightful town located on the Sunshine Coast Hinterlands "for all the art and creativity in the area." Maleny is a picture-postcard town, surrounded by rainforests and numerous scenic spots offering visitors a myriad of sightseeing opportunities in the area, including panoramic views of the Glass House Mountains.
Kenilworth, QLD- "Kenilworth is like going back in time to a cute little village in the Aussie Bush," Patricia says. This small idyllic country town is in the heart of the stunning Mary Valley and is surrounded by lush, green countryside. This hidden gem offers numerous private camping grounds offering excellent facilities, some of which are pet friendly. 
Lastly, seize the opportunity
If you've found yourself if-ing and um-ing about whether or not this lifestyle suits you, Patricia has three words for you "just do it." 
"No need to stay home waiting to die. Go on adventures, and seek new places. Don't fret over details and what-ifs," she said.