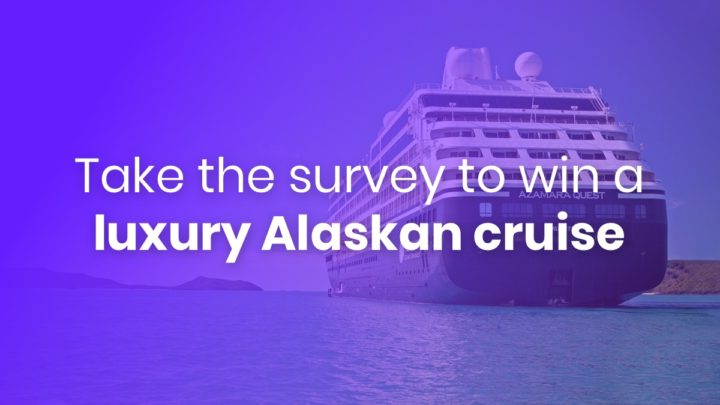 We invite you to take our Reinventing Retirement Survey and enter to win a Royal Caribbean Azamara voyage for two through Alaska (see more details below or check out the deal on Travel at 60 and book it now).  The winner of the cruise will be announced on 20th June 2019.  Please see below for competition terms.
This survey is designed to find out how retirement is changing in Australia and New Zealand.  It works through five short areas:
About you
Your retirement health
Your retirement travel
Your retirement finances
How you live
The competition entry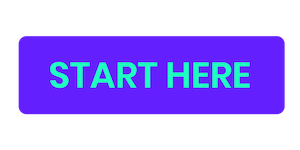 Why Reinventing Retirement?
This survey serves two important purposes:
1) We can reshape retirement together. We want to showcase what retirement looks like today in Australia. With your help we can change what people can see of today's energetic retirees and help people understand you better.  As Australia's largest media brand for older generations and the most respected in our market, we feel it is our role to ensure people better understand you.
2) With your permission and insights, we'll bring you a valuable program to support you in reshaping your retirement. Starts at 60 is building a regular series called the 'Reinventing Retirement Program' designed to bring expert insights into finance, travel and health. We'll use this survey to guide us in building and personalising content, products and services that will assist you in your retirement.  This is just the beginning.  Be sure to watch your inbox for the program.
The Prize
Complete the survey all the way to the end to enter the competition to win an Alaskan cruise on the Azamara Quest. The prize includes return flights for two people from Brisbane, Sydney, Melbourne, Adelaide or Perth on 18th July 2019. One night pre-cruise twin-share accomodation in Anchorage on 19th July. Twin share verandah room on board the Azamara Quest for 10 days, departing Anchorage 20th July 2019. Fly home on 30th July 2019. *conditions apply – more details below.  Get a taste (or book it now) – see the cruise on Travel at 60: click here.
Privacy
Starts at 60 operates by strict privacy standards as would be expected from the #1 media company serving older generations online.  We value your personal information with great respect. For our privacy policy please click here.
---
Competition Terms and Conditions
Information on how to enter and the prize form part of these Terms and Conditions. Participation in this Competition is deemed acceptance of these Terms and Conditions.
The promoter of the Reinventing Retirement Competition is Starts at 60 Pty Ltd; 2/19 Musgrave St, West End, QLD 4101.
Entry is only open to Australian residents aged 18 years or older. Employees (and their Immediate Family Members) of the Promoter or of any related body corporate of the Promoter or of any agency associated with this Competition are ineligible to enter. "Immediate Family Members" means any of the following: spouse, ex-spouse, de-facto, ex-de-facto, child or step-child (whether natural or by adoption), parent, step-parent, grandparent, step-grandparent, uncle, aunt, niece, nephew, brother, sister, step-brother, step-sister or first cousin. A person who meets the entry criteria described in this clause is known as an Entrant ("Entrant").
Promotional Period: This Competition is made up of a single promotional period.
The Promotional Period is: Tuesday 23rd April 2019 – 15th June 2019
Prize winners selected & announced: 20 June 2019
To enter the Competition, an Entrant must complete the 25 words or less field of the Reinventing Retirement Survey.  To enter they must complete the field "Explain in 25 words or less what a reinvented retirement looks like to you?" and provide their email address and consent to contact them by email.
Each Eligible Entrant warrants and agrees that:
they have created the entry themselves;
they are entitled to reproduce and exploit all underlying works in the entry;
the entry does not, and use or exploitation of the entry by the Promoter (and each of its assignees and licensees) as contemplated by these conditions will not, violate the rights (including copyright and privacy) of any third person;
the entry has not been previously published in any other medium or forum worldwide;
they will not submit material that is unlawful, obscene, defamatory, derogatory, abusive, harmful to any person or entity, or otherwise inappropriate or offensive;
and they have not granted rights to their entry to any other person which is inconsistent with the rights granted to the Promoter under these conditions.
Cost of entry via the internet is free, but internet connection and usage rates may apply. Entrants should obtain details of such costs from their service providers.
Entries must be received during the relevant Promotional Period.The Promoter takes no responsibility for late, lost, incomplete, incorrectly submitted, illegible or misdirected entries or for any delays or failures in any telecommunications service or equipment.
By entering this Competition an Entrant additionally agrees to the Promoter's Online Terms & Privacy Statement, together with any standard terms of use and privacy statements of Facebook.
All entrants consent to have their entry published on the Starts at 60 website at www.startsat60.com and the Starts at 60 Facebook page.
Judging: The Competition is a game of skill and chance plays no part in the selection of the Winners
Competition Judging to determine the Prize Winners will take place at Starts at 60 Pty Ltd, 2/19 Musgrave St, West End at 12pm
All of the Promoter's decisions in relation to all aspects of this Competition are final and no correspondence will be entered into.
Failure by the Promoter to enforce any of its rights at any stage does not constitute a waiver of those rights.
The winners will be notified by the promoter making contact with the nominee and requesting permission to make contact with the proponent. The Promoter will send the Prize to the winners by email.
The Promoter reserves the right to modify any of these Terms and Conditions in order to comply with changes to Facebook promotional or other promotional guidelines.
The Promoter reserves the right, at any time, to verify the validity of entries and each Entrant (including any Entrant's identity, eligibility and age) and to disqualify any Entrant who has breached the entry criteria explained in these Terms and Conditions.
Except for any liability that cannot be excluded by law, the Promoter (including its officers, employees and agents) excludes all liability (including negligence) for any personal injury or any loss or damage (including loss of opportunity) whether direct, indirect, special or consequential, arising in any way out of the Competition.
Each entrant completely releases Facebook from any and all liability in relation to this Competition, and acknowledges that this Competition is in no way sponsored, endorsed or administered by, or associated with, Facebook.
Each entrant completely releases Starts at 60 from any and all liability in relation to this Competition or the Prize which is provided under commercial terms by Royal Caribbean Cruises.
Privacy Statement. Entrants' personal information is collected from entrants by or on behalf of Starts at 60 Pty Ltd to enable Starts at 60 Pty Ltd and its agents to manage, administer and promote the Competition and, where applicable, publicise the winner(s).  The personal information may also be provided to persons assisting the Promoter, including prize suppliers and deliverers, marketing agencies and IT providers, media outlets and related companies.
The winners' Facebook names will be published on the Starts at 60  Facebook page, and their names and suburbs will also be published at Starts at 60 Pty Ltd. By participating in the Competition, Entrants consent to these uses and disclosures of their personal information and consent they have received third party permission to enter the nominee into the competition.
If an Entrant does not provide the personal information the Promoter requests, they may not be able eligible to enter or win the Competition. All personal information is handled in accordance with these conditions and the Promoter's Privacy Policy. Information about how to access or correct the personal information that the Promoter holds about you, or complain, can be found in the Promoter's Privacy Policy available online at https://startsat60.com/terms-and-conditions
Prize information:
There is one cruise holiday to be won. The entries judged to be the best based on (The 'Criteria') will be selected as winners and will each receive a prize. The prize consists of
Two people to cruise in one Verandah Stateroom on Azamara Quest voyage departing 20 July 2019, from Anchorage, cruising through Alaska
Return economy flights from Sydney, Melbourne, Adelaide, Brisbane or Perth to Anchorage on 18 July, and return lights from Sydney, Melbourne, Adelaide, Brisbane or Perth on 30 July 2019
One night pre-cruise accommodation in Anchorage on 19 July
Transfers from Anchorage to Seward on 20 July only
Curious?  See the holiday package for the Azamara Intensive Voyage on Travel at 60 here: https://travel.startsat60.com/holidays/alaska-intensive-luxury-voyage-10-nights