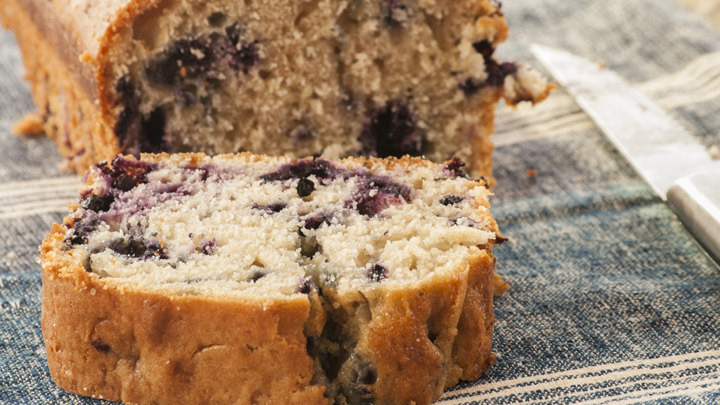 Looking for a light, summery dessert? This cake has a delightful fruity taste thanks to the blueberries and a hint of lemon. You can even jazz it up with a drizzle of lemon flavoured glaze, but it's delicious as is, plus so easy to create.
Ingredients
125g butter, softened
1/2 sugar
2 eggs
1 teaspoon vanilla extract
1 tablespoon lemon juice
1/2 cup greek or natural yoghurt
1 1/2 cups self raising flour
1 cup blueberries
Method
Preheat oven to 180c and line a loaf tin with baking paper and set aside.
Add the softened butter and sugar to a bowl and beat until light and creamy. Add the eggs one at a time, beating each time.
Add the vanilla extract, lemon juice and yoghurt to the bowl and beat until well combined. Add the flour and mix until thick. Fold the blueberries through the batter.
Pour the mixture into the prepared loaf tin and smooth the top. Bake for 50 minutes, or until cooked through. Allow to cool before serving. Yum!
Comments