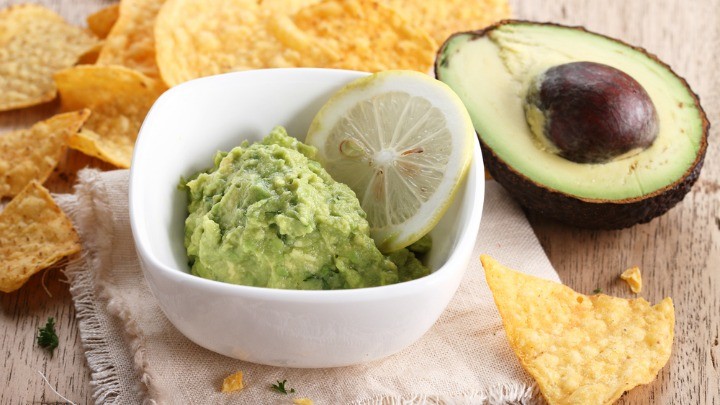 Guacamole is a pretty standard household recipe but we have found one ingredient that makes it almost impossible to stop eating…. mayonnaise. This might sound a bit strange but it honestly greatly improves the texture of the dip. Will you try it?
Ingredients
3 pitted avocados
Juice of 1 lime
1 clove of minced garlic
1/2 teaspoon salt
1 diced red onion
1/4 cup diced tomatoes
1 tablespoon of mayonnaise
Method
Combine avocados, lime juice, garlic, tomatoes, onion and mayonnaise in a large bowl.
Stir and then carefully runt he bowl as you run a knife through the avocados. Keep doing this until you have reached your desired consistency.
Season with salt
Do you have any other secret ingredients to share?
Comments