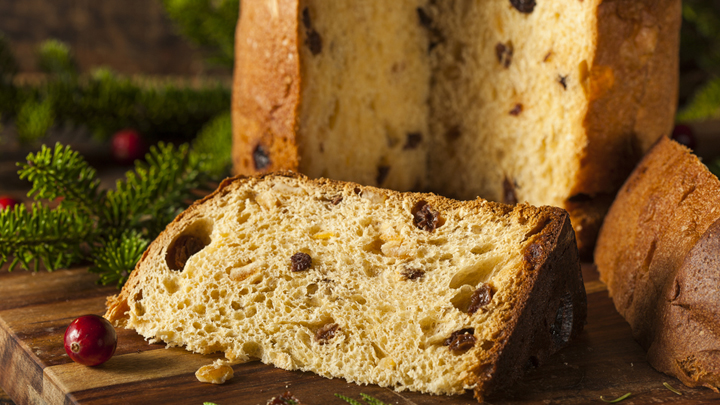 You may or may not have heard of the famous Herman friendship cake, but for the uninitiated, it is the culinary equivalent of a chain letter.
You or your friend makes a mixture and gives others a jar it and a set of instructions! It really is the cake that keeps on giving.
The name Herman is taken from the Amish sweet, cinnamon-flavoured bread the American pioneers have baked for years, and is a gesture of friendship and love.
Here's how to make a Christmas version of the traditional sourdough.
Ingredients
140g plain flour
230g castor sugar
1 packet of dry yeast (about 7g)
240ml warm milk
60ml warm water
Method
Dissolve the yeast in warm water for 10 minutes then stir.
Add the flour and sugar then mix thoroughly.
Slowly stir in the warm milk.
Cover the bowl in a clean cloth.
Leave in a cool dry place for 24 hours
Proceed from day one of the 10 day cycle.
Tip: You CANNOT put this mixture in the fridge or it will not work!
10 day cycle
Day1: Put me in a large mixing bowl and cover loosely with a tea towel.
Day 2: Stir well
Day 3: Stir well
Day 4: Herman is hungry. Add 1 cup each of plain flour, sugar and milk. Stir well.
Day 5: Stir well
Day 6: Stir well
Day 7: Stir well
Day 8: Stir well
Day 9: Add the same as day 4 and stir well. Divide into 4 equal portions and give away to friends with a copy of these instructions. Keep the fourth portion.
Day 10: Now you are ready to make the cake. Stir well and add the following:
1 cup sugar
2 cups plain flour
1/5 tsp  salt
2/3 cup of cooking oil
2 eggs
2 tsp vanilla essence
1/4 cup mixed peel
1/4 cup sultanas
1/4 cup glace cherries
2 heaped tsp cinnamon
2 heaped tsp baking powder
Mix everything together and put into a large greased baking tin. Sprinkle with a quarter of a cup of brown sugar and a quarter of a cup of melted butter. Bake for 45 minutes at 180C.
When cooked, spike with some brandy then decorate with marzipan and dust with icing sugar.
—————————————————–
If you'd like to see more recipes from Starts at 60, click here. And if you have a recipe you'd like to share with the Starts at 60 community – we'd love to share it! Submit them to us by completing the form below.
Submit your article here
Comments