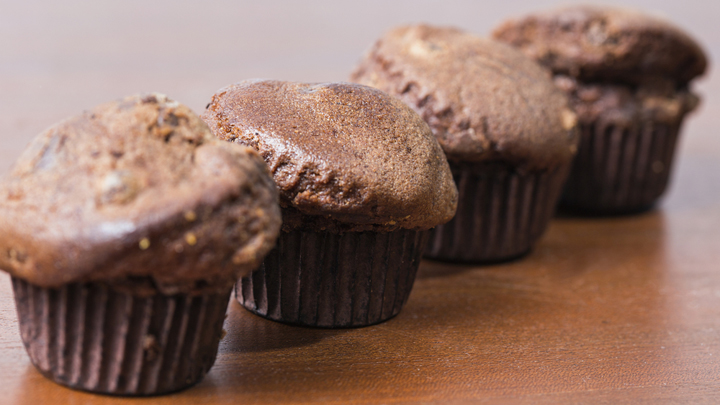 Looking for a sweet treat but don't want the pounds of sugar? These chocolate muffins are sugar-free and have very yummy icing that's also great for you….
Ingredients
Chocolate avocado icing
Method
Preheat oven to 180C, line a 12-hole muffin tin with paper cases.

Sift the flour and cacao into a large mixing bowl. Add the stevia and stir to combine. Whisk together the buttermilk, eggs, vanilla and macadamia oil. Add the wet ingredients to the dry ingredients and stir until just combined. Stir through the chopped chocolate.

Divide the mixture in the muffin tray. Place in preheated oven and bake for 20 minutes or until golden.

Place the avocado and cacao in a food processor and process until completely smooth. Add a few drops stevia to taste. Spread icing over the cooled muffins.
Comments