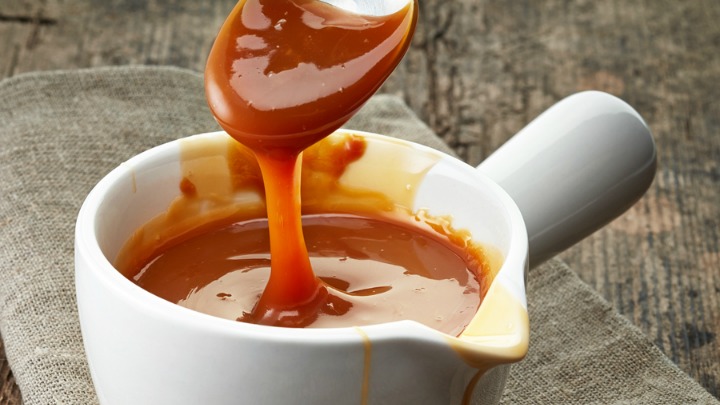 This indulgent sauce is the perfect thing to treat yourself to on these cool winter nights. It's rich, it's sweet, it's perfect over any dessert! And yes, it's not that good for you, but hey, it's just a one off! It makes a great gift as well, so if you're short on a present idea whip up a batch, bottle it up and tie a pretty ribbon around the outside. Try it at home with pancakes, baked apples or drizzled over vanilla ice cream. Yum!
Ingredients
1 cup light brown sugar, packed
4 tbsp (1/2 stick) salted butter
1/2 cup heavy cream
1 tsp vanilla extract
1/8 tsp salt
Method
1. Add all ingredients into a medium saucepan and cook over medium heat, bringing to a low boil. Whisk sauce while cooking at a low boil for about 7 minutes, until thickened. Serve right away or pour into a jar and seal tightly and store in the fridge for up to 2 weeks.
—————————————————–
If you'd like to see more recipes from Starts at 60, click here. And if you have a recipe you'd like to share with the Starts at 60 community – we'd love to share it! Submit them to us by completing the form below.
Submit your article here
Comments