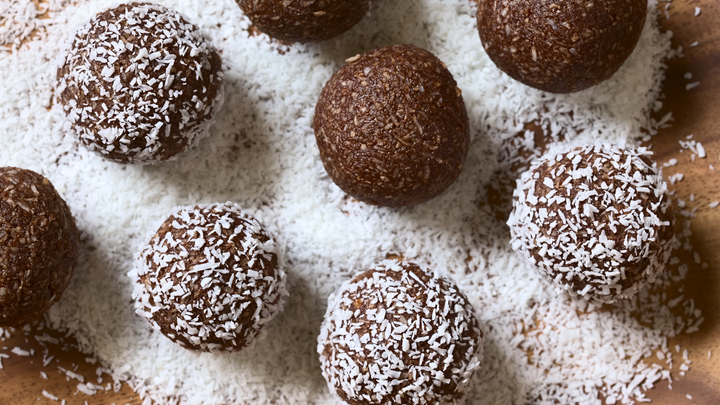 It's that time of year again! Here's a quick refresher rum ball recipe so you'll be prepared for the holidays. They last for weeks in the freezer, so you might want to make a couple batches before Christmas.
If you're looking to change up the recipe, you can always take roasted almonds or macadamia nuts and roll them into the balls and then dip them into melted chocolate. With so many variations, it's no surprise this is a classic holiday recipe we all love!
Makes 30-40 balls
Ingredients
1 packet plain sweet biscuits (Arrowroot)
3 Tablespoons cocoa powder, sifted to remove lumps
1 cup desiccated coconut
1 can sweetened condensed milk
2-3 Tablespoons rum (Bundaberg rum is our favourite!)
1 cup extra coconut (for rolling finished balls in)
Method
Finely crush biscuits in a food processor (or you could put them into a zip lock bag and crush).
Add cocoa power, coconut, sweetened condensed milk and rum to crushed biscuits. Combine all ingredients well (should end up with a stiff mixture).
Take large teaspoons of mixture and roll into balls using your hands, then roll balls in extra coconut to coat.
Place in a single layer on a baking sheet and put in freezer. Once frozen, put into a container and keep in the freezer until ready to use.
Tell us, do you like rum balls? What is your favourite rum ball recipe?
—————————————————–
If you have a recipe you'd like to share with the Starts at 60 community – we'd love to share it! Submit them to us by completing the form below.
Submit your article here
Comments