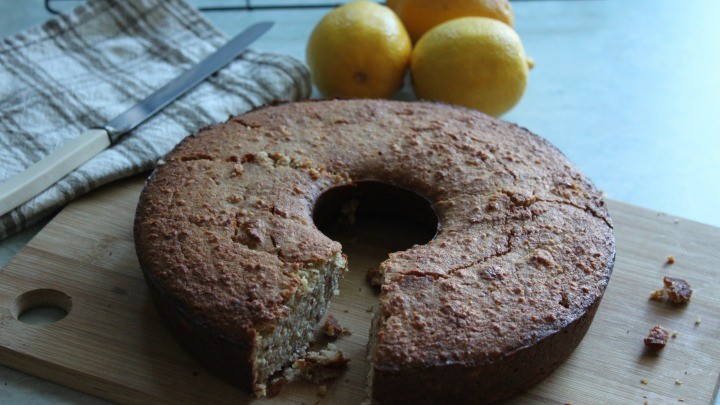 Lemon cake is a favourite tea-time treat and this version is one of the best. It uses almond and coconut flour instead of the regular type, while the yoghurt guarantees a nice moist finish. Pair it with a drizzle of cream or yogurt and a nice cuppa!
Ingredients
270g cups almonds
1 cup natural yoghurt
1Ž/2 cup brown sugar
3 eggs
1/Ž4 cup fresh lemon juice
zest of 1 lemon (approximately 2 heaped tablespoons)
3 tablespoons coconut oil
1 teaspoon baking powder
Pinch salt
1/Ž4 cup coconut flour
Method
Preheat oven to 180°C. Lightly grease a bundt cake tin (ring tin) with oil.
Put almonds in food processor and blitz to make almond meal (or you can use almond meal and skip this step).
Add all the ingredients to the food processor with the almond meal EXCEPT for the coconut flour and blitz on medium speed for 30-60 seconds until thoroughly combined.
Scrape down the sides then add the coconut flour and blitz again for a further 10-20 seconds.
Pour mixture into prepared cake tin and bake for 40-45 minutes.
Allow to cool in tin for 5 minutes before cooling completely on a wire rack.
Comments