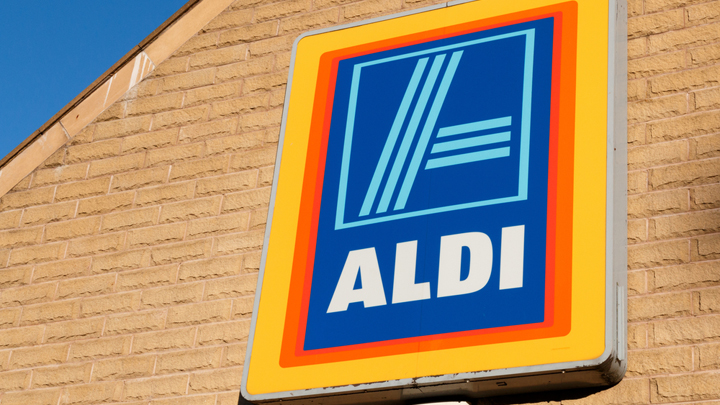 So you do most of your shopping at Aldi these days, but occasionally when you are looking at a new recipe, there might be something that you can't get from there.  It can be frustrating.
One woman has decided to change the game for people who love shopping at Aldi.  The Aldi Love's Guide to Cooking is the new online home for you to be able to grab some delicious recipes that are created 100% from Aldi products.
Amy Shephard wanted to cut the food bill but didn't want to reduce the quality of the meals. Amy told The Daily Mail "It might take a bit of getting used to at first, but you soon realise that having less choice is actually quite liberating." In the past when you wanted to get everything that you needed for your recipes you could do the bulk of your shop at Aldi but then you would have to visit other stores to get a few things that were missing. As Amy has shown it's all about changing the idea of what your recipes are.
Creating a Facebook and Instagram page to share her kitchen creations can be a bit of a problem for her young family. Amy said, "My children had to be very patient – most kids don't have to wait for their mum to photograph all their food before they eat it." Many people from around the world have already shown their love for what she is doing. Amy's only started sharing her recipes last month, and it has already blown up to over 800 people following her and enjoying her recipes. "Aldi were doing a budget version of the world's most expensive steak and were asking for tips on what to do with it!" she said.
At this time Aldi hasn't made contact with Amy about what she has done, but she is hopeful that they will approve and perhaps even endorse her officially. Until then she will continue to push what can be done completely within the Aldi store and deliver some exciting and delicious recipes.
If you would like to know more about Amy's recipes you can visit her on Facebook or visit her official website for more recipes. Be sure to take a picture and share them with Amy and Starts at 60 as we would love to see the creations that you are whipping up in the kitchen.
Are you going to be trying some of these recipes? Which one looks the most delicious?
Comments