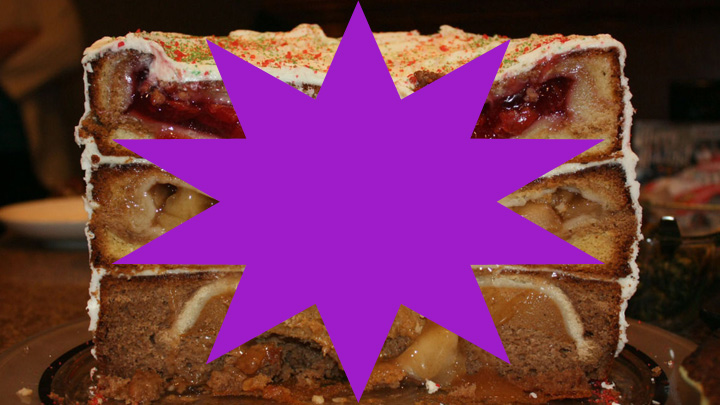 Meet the piecaken, the latest recipe craze that's taken over the internet. It's three types of dessert pie crammed into a layer cake, and people are hailing it a revelation.
It make look a bit messy but that's the appeal of the wondrous cake! It is a special dessert, best brought out for those occasions where you want to make a lasting impression.
Behold, the recipe for the famous piecaken!
Ingredients
3 x dessert pies (pecan, apple and apple/raspberry or any variety)
Method
Preheat the oven to 200C and place pies in oven (if from frozen). *Heat pre-prepared pies in microwave so all pies are hot. Bake until around 15 minutes short of recommended cooking time.
Grease a very deep cake tin and line with baking paper.
Sift flours and 1/4 teaspoon salt together three times to aerate.
Mix eggs and sugar in a large bowl until mixture is thick, pale and tripled in volume.
Gradually sift flour mixture over egg mixture while simultaneously folding in with a large metal spoon until just combined.
Pour a small amount in your tin to cover the base (around 0.5cm thick). Place the first pie on top. Cover with more batter until covered completely then repeat with next two pies.
Bake for 20 minutes, then leave to cool. Ice with your favourite topping and serve.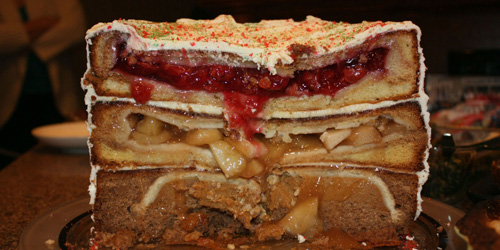 Comments