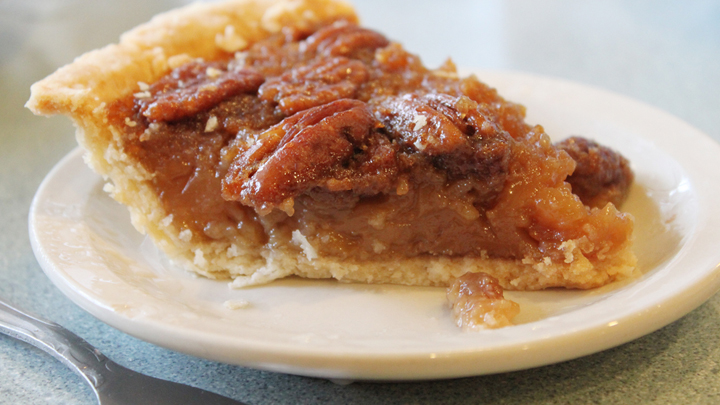 This classic pie recipe is definitely one you'll want to make over the upcoming holiday season. It's an easy recipe to follow and the finished product will not disappoint!
Ingredients
1 1/2 cups pecans
3 large eggs
1 cup sugar
3/4 cup glucose syrup
2 Tablespoon butter, melted
2 teaspoon vanilla extract
Pie shell
Method
Preheat oven to 175 degrees Celsius.
Spread pecans on baking sheet and bake at 175 degrees Celsius for 8-10 minutes.
Mix eggs, sugar, corn syrup, butter, vanilla extract, and pecans in large mixing bowl.
Pour mixture into unbaked pie shell and bake for 55 minutes. Serve with a doll0p of whip cream.
Tell us, what is your favourite pie? Have you ever made a pecan pie?
—————————————————–
If you have a recipe you'd like to share with the Starts at 60 community – we'd love to share it! Submit them to us by completing the form below.
Submit your article here
Comments