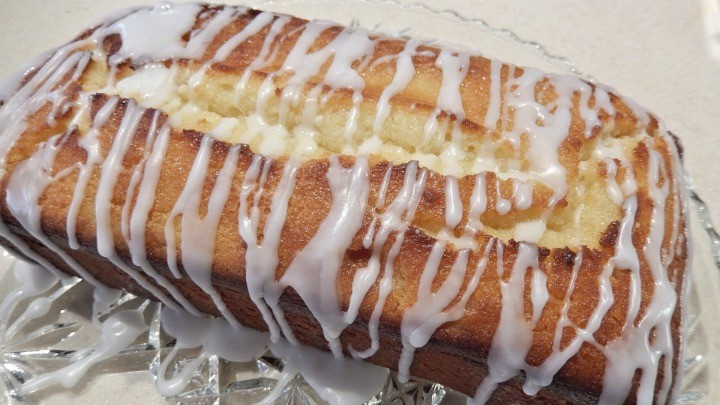 Lemon drizzle cakes are a staple at most bake sales and country fairs and this recipe is one of the easiest and most delicious out there. You only need a few basic ingredients for the cake, which is full of lovely fresh lemon zest. The drizzle is the real kicker though, with plenty of juice to give it the perfect lemony hit and tie all the flavours together. Serve it up with a dollop of natural yoghurt or some fresh thickened cream.
Ingredients
225g unsalted butter, softened
225g caster sugar
4 eggs
finely grated zest 1 lemon
225g self-raising flour
For the drizzle topping
juice 1½ lemons
90g caster sugar
Method
1. Heat oven to 180C. Beat together 225g softened unsalted butter and 225g caster sugar until pale and creamy, then add 4 eggs, one at a time, slowly mixing through. Sift in 225g flour, then add the finely grated zest of 1 lemon and mix until well combined. Line a loaf tin (8 x 21cm) with greaseproof paper, then spoon in the mixture and level the top with a spoon.
2. Bake for 45-50 mins until a thin skewer inserted into the centre of the cake comes out clean. While the cake is cooling in its tin, mix together the juice of 1 1/2 lemons and 85g caster sugar to make the drizzle. Prick the warm cake all over with a skewer or fork, then pour over the drizzle – the juice will sink in and the sugar will form a lovely, crisp topping. Leave in the tin until completely cool, then remove and serve. Will keep in an airtight container for 3-4 days, or freeze for up to 1 month.
—————————————————–
If you'd like to see more recipes from Starts at 60, click here. And if you have a recipe you'd like to share with the Starts at 60 community – we'd love to share it! Submit them to us by completing the form below.
Submit your article here
Comments