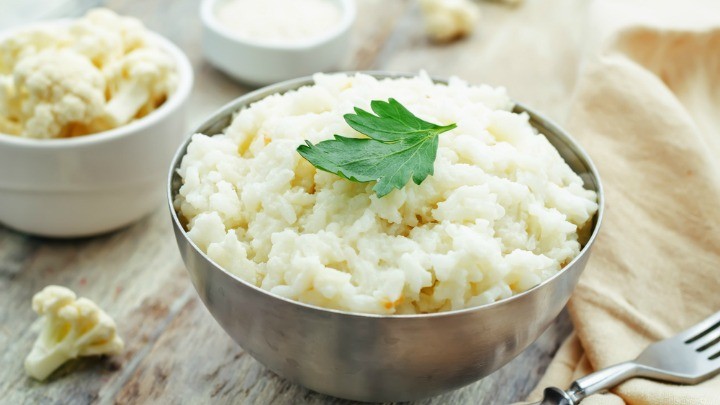 Cauliflower rice might sounds like another health tip from one of those ridiculous diets but it is actually a great alternative to rice grains. Here's how you can make it in under five minutes….
For the best results when making cauliflower rice use a food processor:
Remove the leaves from the cauliflower and cut into quarters.
Remove most of the thick core and cut each quarter into several chunks.
Blend half the cauliflower at a time got 30 seconds or until your cauliflower resembles fine rice.
You can also use a grater:
Grate the cauliflower using the coarse side of the grater. This method might leave you with a few larger pieces of "rice".
Do you have any other easy cooking ideas?
Comments