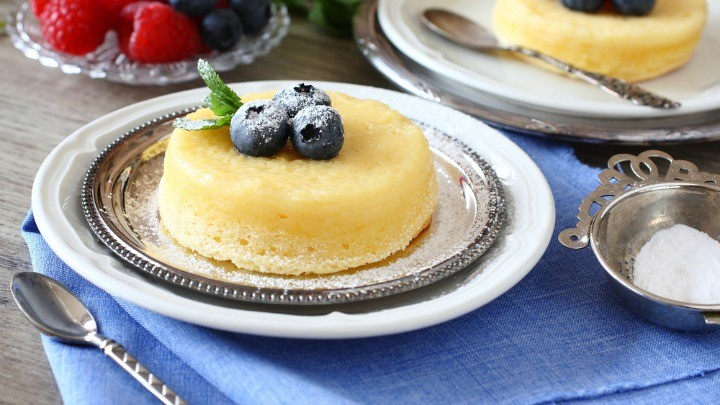 The months just passed were celebrated in style with traditional heavy and rich cakes and biscuits that decorated all our tables. But as summer begins to wind down, lighter desserts start to reappear and this lemon cheesecake is right there among them. The best part about this recipe is that it doesn't require any baking!
Because this is a no-bake cheese cake the consistency will be a little less firm that you may be used to but the flavour definitely makes up it. This recipe makes 3 mini cheesecakes but remember if you are using a normal sized springform pan you might want to refrigerate overnight to allow it to set properly.
Ingredients
160 grams gingersnaps or amaretti biscuits
½ cup unsalted butter, melted
460 grams blocks cream cheese, softened to room temperature
400 grams of sweetened condensed milk
2 tablespoons fresh lemon juice
zest of 2 lemons
½ teaspoon vanilla extract
Method
If making 3 mini cheesecakes, grease 3 x 13cm mini springform pans using nonstick spray. If making one cheesecake, grease 1 standard sized springform pan.
Using a food processor, blitz the cookies until they feel like fine crumbs. Add in the melted butter and pulse till the mixture resembles a round ball, this will form your crust.
Separate the crust into the base of each pan and use a ramekin or mug to compress the crust to form a solid base. Place the pans in the freezer as you are preparing the filing.
Using a hand mixer, whisk the cream cheese until it is fluffy and light before adding the sweetened condensed milk. Make sure to add small amounts at a time to prevent the cream cheese from clumping.
Add in the lemon juice, lemon zest and the vanilla extract and mix.
Divide the mixture evenly into the prepared pans and use a knife to create a smooth surface on each one.
Place in fridge for at least 4 – 6 hours but for best results, overnight.
Top with seasonal berries and serve.
Tell us, will you try making this delightful lemon cheesecake? What's your favourite cheesecake?
If you have a recipe you'd like to share with the Starts at 60 community – we'd love to share it! Submit them to us by completing the form below. 
Submit your article here
Comments