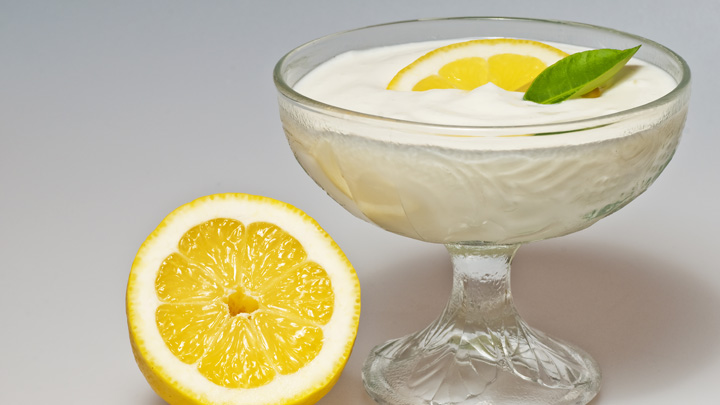 If you like something a little sweet but don't want something sugar-filled, this alternative dessert could be just the ticket! Light, fruity and all natural – it's perfect in this hot weather.
Serves 3-4 
Ingredients
400g tin of coconut milk
3 medium eggs, separated
75g honey
Juice and zest of 2 lemons
A pinch of salt
Method
Chill the coconut milk in the fridge for at least 2 hours, so that the coconut cream floats to the top. You only need to use the cream.
Place the egg yolks, honey, lemon zest and lemon juice in a heatproof bowl, set over a pan of simmering water and whisk constantly for about 10 minutes until the mixture thickens. Remove from the heat and chill in the fridge for about 30 minutes.
Meanwhile, scoop out the chilled coconut cream from the top of the tin into a bowl and beat with a whisk or spoon until stiff.
In separate clean bowl, beat the egg whites and sea salt until stiff.
Fold the lemon mixture into the coconut cream, then gently fold in the egg whites.
Chill in the fridge for at least 2 hours, then serve.
—————————————————–
If you'd like to see more recipes from Starts at 60, click here. And if you have a recipe you'd like to share with the Starts at 60 community – we'd love to share it! Submit them to us by completing the form below.
Submit your article here
Comments