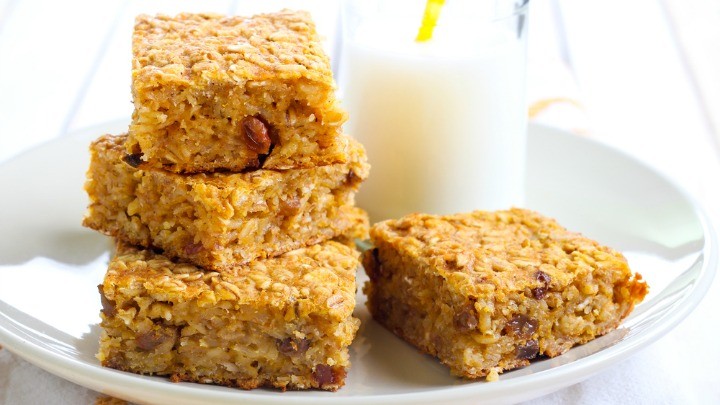 Anzac slice is an Australian classic with a twist! An adaptation of the Anzac biscuit, the slice offers a more delicate, soft texture than that of the traditionally hard biscuits. Here is an easy and equally delicious recipe for you to try:
What you will need:
1 and 1/4 of a cup of plain flour
1 and 1/4 of a cup of rolled oats
1 cup of brown sugar (firmly packed)
1 cup of shredded coconut
150g of butter (chopped)
2 tablespoons of golden syrup
1/2 teaspoon of bicarb soda
2 tablespoons of boiling water
What you need to do:
Preheat the oven to 180°C/160°C fan force and grease and line a slice pan with baking paper (pan size preferably 3cm deep, 19cm x 29cm base)
Mix the flour, oats, sugar and coconut in a large bowl and make a well in the centre of the dry ingredients
Place the butter and syrup in a saucepan over low heat. Cook for 8 to 10 minutes until smooth, stirring occasionally
Mix bicarb soda and the boiling water in a jug
Remove the butter/syrup mix from heat and begin to stir in the diluted bicarb soda
Pour the liquid ingredients into the well created in the centre of the dry ingredients. Stir to combine and then transfer to the prepared pan (Use the back of your wooden spoon to press the mix evenly into place)
Bake for 25 to 30 minutes or until golden brown
Once cooled cut into squares and enjoy!
Serving suggestions: for added flavour mix some raisins in with the dry ingredients.  
What's your favourite memory of Anzac slice?
Comments