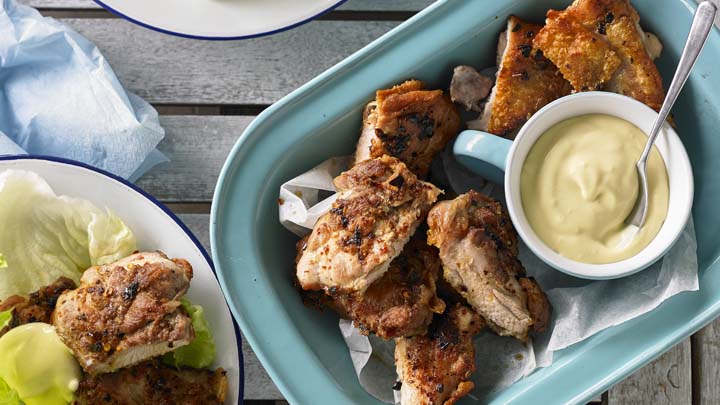 The super crispy skin on these chilli chicken thighs is like pork crackling! You'll LOVE IT! Crack these little babies out at your next summer barbecue or picnic.
They're definitely more-ish, so have a few extra on hand for that perfect hit of protein and good fat.
Serves 4
Ingredients
8 chicken thighs, skin on, deboned
1 tablespoon sea salt
2 teaspoons duck fat
2 teaspoons dried chilli flakes
lettuce cups, to serve
garlic aioli, to serve (see recipe on page 129)
Method
1. Make sure the chicken thighs are super-dry by patting them down with paper towel.
2. Flatten the thighs with a meat pounder so they'll cook evenly, then season the skin with sea salt.
3. Melt the duck fat in a heavy frying pan over a medium heat and put half the chicken thighs skin side down in the hot pan. Season the meat side (not the skin side) with the dried chilli flakes.
4. Let the chicken fry, undisturbed, for 6–8 minutes, until it's crispy and golden brown. Flip it over and cook for 3 minutes, or until cooked through. Keep warm and repeat with the remaining chicken.
5. Serve with some fermented veggies or wrapped up in lettuce cups with garlic aioli.
Variation: Swap out the chilli for cumin and paprika for Mexican style crispy chicken!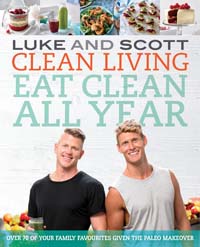 Clean Living: Eat Clean All Year by Luke Hines and Scott Gooding ($29.99), published by Hachette Australia. 
Comments