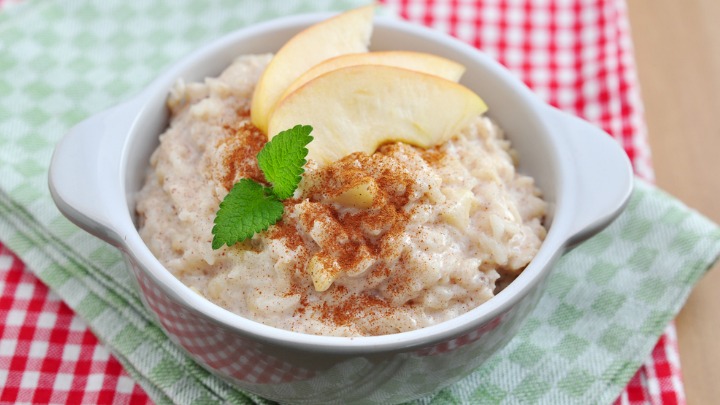 Remember eating this as a kid? Rice pudding is one of those desserts that seemed to be so popular up until the 70s when it seemingly dropped of the radar. Now, it's making a comeback with the addition of delicious brown sugar and vanilla for that rich and smooth flavour. You can top it with fresh fruit, like apple slice, berries or banana, or serve as is sprinkled with a little cinnamon. Enjoy!
Ingredients
3/4 cup uncooked white rice
2 cups milk (divided)
1/3 cup brown sugar
pinch salt
1 egg (beaten)
1 Tablespoon butter
1 vanilla bean (split open the bean and scrape out the insides)
handful of raisins for garnish (optional)
Cinnamon, to dust
Method
First, boil the rice in 1 1/2 cups of water, until most of the water is absorbed and the rice is cooked. Add 1 1/2 cups milk to the rice. Add in the sugar and salt and cook over medium heat until thick and creamy (15 to 20 min). Stir in remaining milk, egg, butter, and vanilla bean. Garnish with a few raisins, if using, and a dusting of cinnamon to finish.
—————————————————–
If you'd like to see more recipes from Starts at 60, click here. And if you have a recipe you'd like to share with the Starts at 60 community – we'd love to share it! Submit them to us by completing the form below.
Submit your article here
Comments