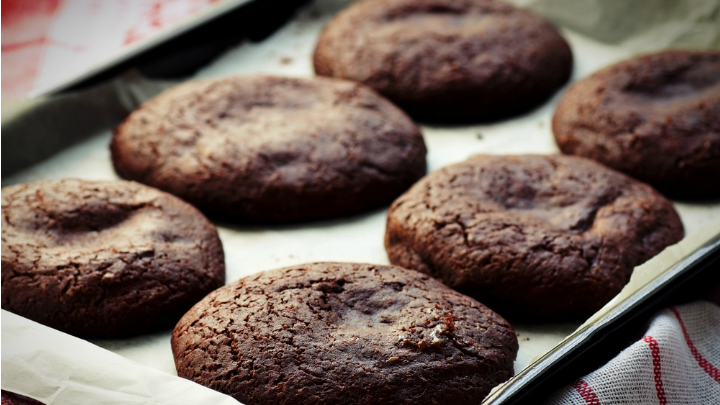 My grandmother has always made chocolate thin mints for special occasions so when I found her recipe I just had to share it with you.  Grandma would bake these on a friday and we would ice them after school, covering ourselves with the sticky chocolate icing.  This recipe is well worth trying for visitors or grandkids.
Ingredients:
Biscuits
1 and 1/4 cups of all-purpose flour
1/2 cup of unsweetened cocoa powder
1/4 teaspoon of salt
1/2 cup of butter, softened to room temperature
1 cup of white sugar
1 egg
1/2 tsp of mint extract
Icing
3 squares of chocolate, chopped finely
1/4 cup of butter, softened to room temperature
Method:
Biscuits
Beat together 1/2 cup of butter until it reaches a creamy texture. Add in the sugar and beat again until well mixed.
Add the egg and mint extract and beat.
Sift in the flour, cocoa and salt into a separate bowl. Add in half of the flour and mix, then add in the remaining flour and mix well.
Split your dough into halves and roll into a cylinder shape so you can easily cut into circles for baking. Wrap each in waxed paper or glad wrap and freeze for approximately 5 hours.
Preheat your oven to 175 degrees celsius, half an hour before baking.
Remove the dough from the freezer and cut into individual biscuit circles (approximately half a cm in diameter is a good size).
Place them onto a tray lined with baking paper about 3.5cm apart from each other as they will expand.
Bake for 10 to 12 minutes and allow to cool on a wire rack.
Icing
Melt 1/4 cup of butter and the chocolate squares in the microwave or stovetop.
When the biscuits have finished cooling drizzle the chocolate over them and add a dusting of icing sugar if you have an extra sweet tooth.
*If you don't like mint flavours you can make this recipe without the extract for delicious chocolate biscuits. 
Do you love chocolate and mint?
Comments