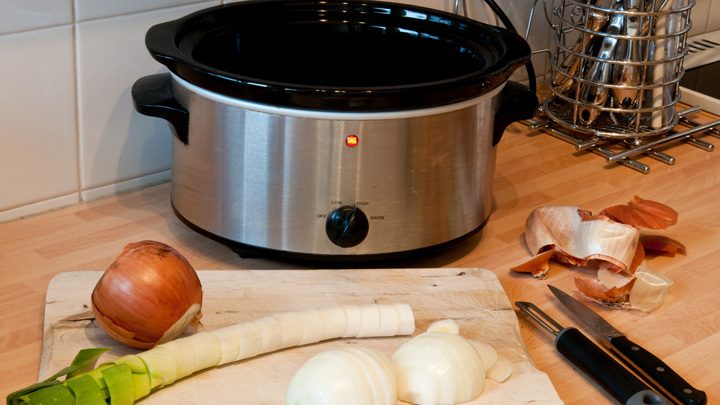 Do you often find yourself in a rush or looking for a cheaper meal option? You may have heard about people doing 'meal preparation', and there's a good reason for it: it saves both time and money.
You too can do this with the below recipes. Simply set aside an afternoon and plan your meals. You can put all of these ingredients in freezer bags and freeze until you need them.
Be sure to label bags with the recipe name, cooking time and any special instructions. Bags can be thawed out in the fridge overnight before putting the contents into the slow cooker.
How easy is that?! Here's some simple recipes to try in the coming week:
1. Meatballs in tomato sauce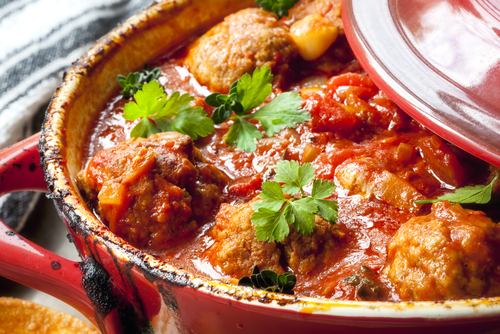 Cook time: 3-4 hours on HIGH
Ingredients
1 bag frozen meatballs (fresh is fine too)
1 can crushed tomatoes
2 teaspoons dried Italian seasoning
2. Ginger peach chicken
Cook time: 4-5 hours on HIGH
Ingredients
1kg boneless, skinless chicken thighs
1 can peach slices
1 sliced red onion
2 tablespoons brown sugar
2 tablespoons soy sauce
1 tablespoon grated ginger
2 teaspoons ground coriander
3. Vegetable stew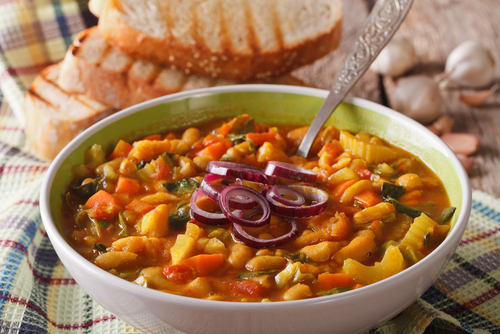 Cook time: 8-10 hours on LOW
Ingredients
1kg beef
1 diced onion
2 sliced carrots
1 sliced parsnip
1/2 cup red wine
2 tablespoons beef stock
1.5 cups water to slow cooker
You can add any other vegetables you like.
4. Beef stroganoff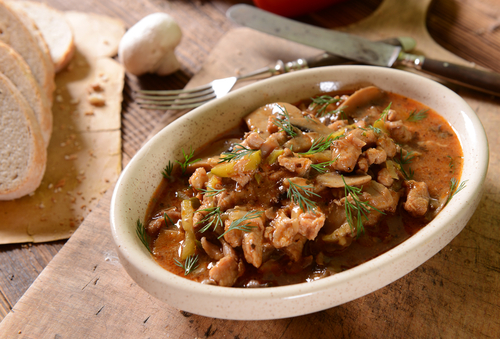 Cook time: 8 hours on LOW
Ingredients
1kg beef, cubed
500g sliced mushrooms
1 diced onion
1/2 cup red wine
1 tablespoon beef stock paste
1 cup of water
1/2 cup sour cream before serving
5. Salsa chicken tacos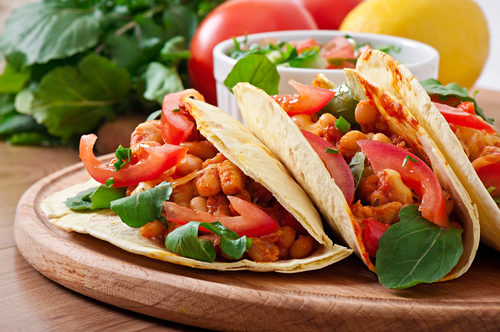 Cook time: HIGH for 3-4 hours, or LOW for 7-8 hours
Ingredients
2 cans black beans, drained
2 cans corn, drained
1 packet taco seasoning
500g chicken breasts
1 cup salsa
3/4 cup water
6. Sweet potato and lentil soup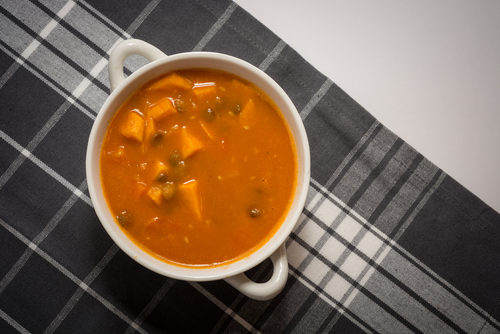 Cook time: LOW for 8 hours
Ingredients
1 large sweet potato, peeled and diced
3 medium carrots, cut into 2cm pieces
3 stalks celery, cut into 2cm pieces
2 leeks, halved and cut up
3/4 cup dried lentils
1 teaspoon grated ginger
1 teaspoon curry powder
1 tablespoon unsalted butter
2 cloves garlic, crushed
juice of 1/2 lemon
Method
Combine the sweet potato, carrots, celery, leeks, lentils, ginger, 3/4 teaspoon of the curry powder and 1 teaspoon salt in a 4L slow cooker. Add 6 cups water and stir, then cover and cook on low for 8 hours.
Stir the soup to make a puree.
Melt the butter in a small pan over medium-high heat. Add the garlic and the remaining 1/4 teaspoon curry powder and cook until the curry powder is slightly toasted, about 1 minute. Stir the curry mixture into the soup and add the lemon juice and salt to taste.
What's your favourite slow cooker recipe?
Comments