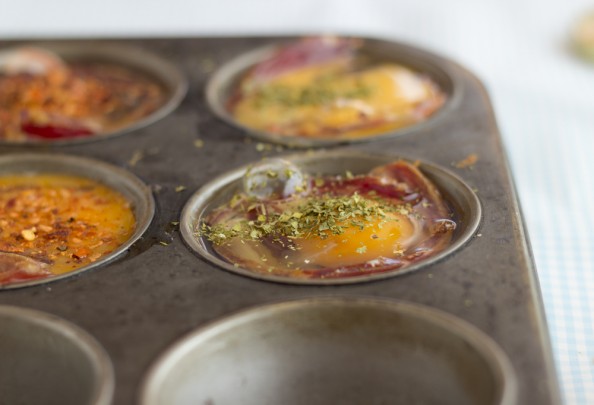 These little stuffing, ham and egg muffins might just be a new breakfast favourite. They're easy to make and great for serving when you have a number of people to feed. The crispy stuffing will have you coming back for more.
Ingredients
Softened butter for the pan
1 ½ cups prepared stuffing
6 thin slices ham, cut into 9cm squares
6 large eggs
6 tablespoons grated tasty cheese
salt and freshly ground pepper
Preparation
Preheat oven to 190 degrees and butter 6 standard muffin cups. Place a ¼-cup mound of the stuffing onto each slice of ham and place into the muffin cups, with the ham as the base. Press the stuffing into the bottom and up the sides in a thin even layer, making a cup. Bake for about 20 minutes or until dry and lightly golden.
Crack the eggs into the stuffing cups and top with the cheese. Season with salt and pepper. Bake for about 12 minutes or until the whites are just set and the yolks are still runny. Let cool for 2 minutes, then run the tip of a knife around the edges and using a spook, gently scoop the muffins onto a platter. Serve immediately.
Comments