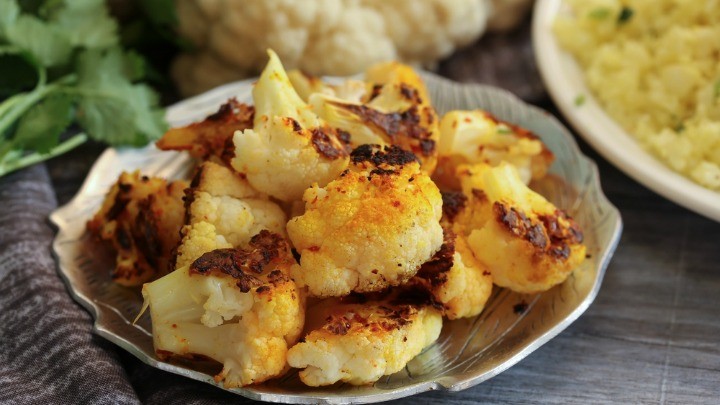 This recipe will help you keep on track with your New Years health goals but also give you some delicious barbecue flavours!
Ingredients
1 head cauliflower
2 3/4 Tbsp paprika
1 Tbsp garlic powder
1 tsp ground black pepper
1/4 tsp sea salt
1/4 tsp cayenne pepper
1/4 cup apple cider vinegar
1 tbsp olive oil
Method
Preheat oven to 230 degrees.
Rinse cauliflower well and pat dry. Cut into small florets.
Pour 1 Tbsp of olive oil over an oven tray.
Place the cauliflower florets on the oven tray and bake for 10 minutes.
Mix the remaining ingredients together in a large bowl while the cauliflower is baking.
Once the cauliflower has been taken out of the oven, place into a large bowl with the sauce and mix well, covering all cauliflower florets.
Serve immediately with celery sticks and blue cheese dressing.
—————————————————–
If you'd like to see more recipes from Starts at 60, click here. And if you have a recipe you'd like to share with the Starts at 60 community – we'd love to share it! Submit them to us by completing the form below.
Submit your article here
Comments