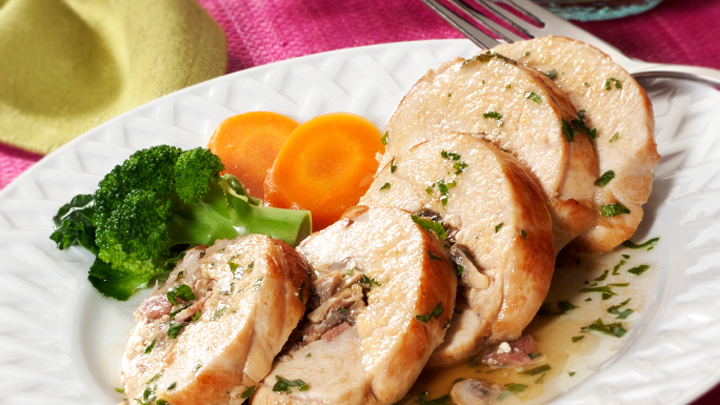 Make a winner chicken dinner with four simple ingredients. Don't believe it? Check out the recipe and see how easy it is to make! You simply pack the chicken breast with your favourite ingredients and you'll have a gourmet tasting stuff chicken ready in no time.
Ingredients
Makes four servings
4 free range chicken breasts
100g dried apples, chopped
1 cup cherries, halved and de-stoned
1 cup walnuts, finely chopped
Method
Preheat oven to 180C. Line baking sheet with piece of foil with a piece of greaseproof paper on top.
Season chicken breast and place on sheet.
In a bowl combine the remaining ingredients to form the stuffing.
Place the stuffing in the middle of the chicken and roll tightly, twisting both ends to hold it together.
Cook for 35 minutes or until cooked.
Tell us, what do you think of this four ingredient recipe? Will you give it a go?
Comments