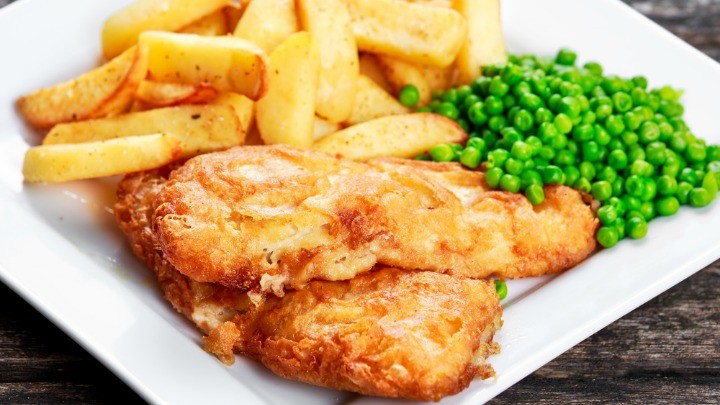 Fish and chips is a classic go-to dish for those nights when you don't want to cook. Although sometimes the oil drenched meal you get from the store doesn't quite satisfy your cravings. Here is a delicious recipe that you can whip up in your own home, which is guaranteed to please!
Ingredients: 
2-3 peeled potatoes, cut into 2 to 3cm pieces
Sunflower oil, approximately 2 cups (depending on the size of your pan)
1 bowl of frozen peas
1 tbs butter
1 handful of fresh mint
2 Cod fish fillets
200g of flour (plain)
Pinch of salt
250ml of your favourite beer (Coopers works well for batter)
300g of mayonnaise
2 hard boiled eggs, cut into pieces
50g of capers
Handful of dill
1 shallot, finely chopped
Juice of half a lemon
Method:
Tartare Sauce
Nice and simple, combine mayonnaise, hard boiled eggs, capers, dill, shallots and lemon juice in a bowl and set aside for later.
Batter
Add plain flower and a pinch of salt to a bowl
Gradually add beer, whisking until smooth and cream-like in consistency
Set aside for later.
Peas and mint sauce
Cook the peas in a pan with some water, drain and add back to the pan with butter and mint.
Turn off the heat and allow the residual heat from the pan to melt the butter.
Squish peas with the back of a wooden spoon and set aside for later.
Chips
Slice potato into chips
Cook in a pan simmering with water for 90 seconds – 2 minutes.
Drain and fill the pan (approximately halfway or enough to cover chips well) with oil, allowing it to heat up.
Fry the chips for 5 minutes until they start to look brown
Remove from oil and pat with paper towel
Allow the oil to heat back up again and continue cooking chips until golden brown, then remove again and place on paper towel.
Leave the oil on the heat as it will be used for the fish.
Fish
Dunk fish fillets in the pre-made batter, allowing excess to drip off.
Put the fish straight into the pan you just used to cook the chips, it should still be nice and hot.
Cook for five minutes until golden brown.
Combine all ingredients on a plate and enjoy!
Will you try it?
Comments