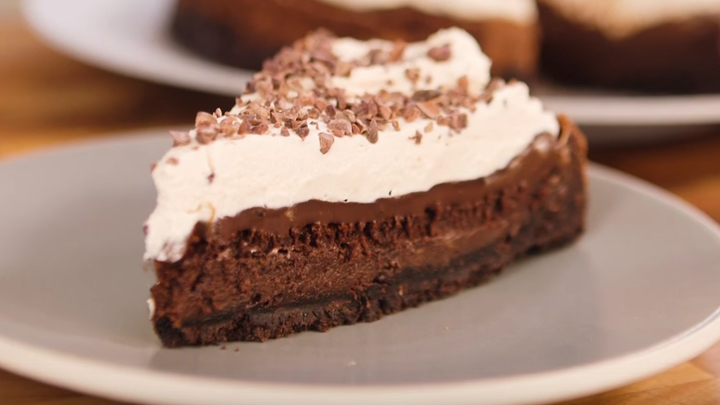 Just like Mississippi is a fun word to say, and impossible to spell without singing a song, the Mississippi Mud cake has been long associated with decadent deliciousness.  A small change to the traditional recipe has made a modern marvel.
Whether you need something to really grab the attention of a bake sale, a family get together, or coffee catch up, the Mississippi Mud pie will make them coming back for more.
To get this pie started you'll need the following ingredients:
INGREDIENTS:
The Base
250 g oreos
75 g salted butter
The Cake
120 g dark chocolate
80 g salted butter
4 eggs
160 g light brown sugar
120 ml double cream
50 ml strong cold coffee
1 tsp vanilla extract
2 tbsp cocoa powder
The Pudding
250 ml whole milk
100 g dark chocolate
2 tbsp cocoa powder
1 tbsp cornflour
1 tbsp honey
25 ml coffee liqueur
The Cream Top
250 ml double cream
2 tbsp caramel sauce
25 g dark chocolate
1 drizzle chocolate sauce
To see what you can do with these ingredients you can watch the video down below or go check out the full-text recipe at Sorted Food.
This pie would go great with an afternoon cuppa and a chat for sure.
Will you be trying this recipe? Do you have any special cake/pie mash-ups that you want to share?
Comments