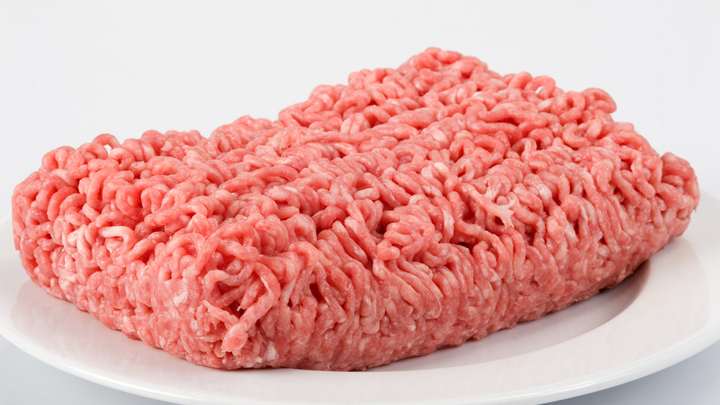 Mince is one of the cheapest cuts, and also one of the most versatile. It can be easy to buy a lot in bulk and then wonder what to do with it!
If you're looking for some inspiration for mince beef meals, then look no further. The recipes below are rich in flavour and are easy to prepare.
So get that mince out of the fridge or freezer and get cooking!
Here's 10 of the best:
1. Lighter beef tacos
Ingredients
1 teaspoon vegetable oil
1 large onion, chopped
2 capsicum, chopped
3 garlic cloves, minced
2 tablespoons tomato paste
2 teaspoons chilli powder
1.5 teaspoons ground cumin
Coarse salt and ground pepper
500g beef mince
12 soft corn tortillas (6-inch)
Method
In a large nonstick pan, heat oil. Add onion and capsicum and cook until crisp. Add 1 cup water; cook until water has evaporated and vegetables are softened.
Add garlic, tomato paste, chilli powder, and cumin; season with salt and pepper. Stir for a minute then add beef. Cook, breaking up meat with a wooden spoon, until no longer pink. Season taco filling with salt and pepper.
To serve, spoon filling onto tortillas, top with salsa and lettuce.
2. Spicy mince
Ingredients
4 

teaspoons chili powder

1 t

easpoon ground cumin

1 

teaspoon paprika

1 

teaspoon sugar

1/2 

teaspoon onion powder

1/4 

teaspoon crushed red pepper
kosher salt and black pepper

1 

tablespoon olive oil

3 

cloves garlic, chopped

1kg beef mince

1/4 

cup tomato sauce
Method
Combine the chilli powder, cumin, paprika, sugar, onion powder, red pepper, 1 teaspoon salt, and ¼ teaspoon black pepper in a small bowl; set aside.
Heat the oil in a large pan over medium-high heat. Add the garlic and cook for around 30 seconds.
Add the beef and chilli mixture and cook, breaking up the beef with a spoon until brown.
Add the tomato sauce and cook, stirring, until heated through.
3. Chilli con carne
Ingredients
1 tbs olive oil
500g beef mince
1 large onion, diced
1 tsp chilli, crushed
4 cloves garlic, crushed
2 tbs tomato paste
1 tin whole peeled tomatoes
1 cup beef stock
1 tin kidney beans, drained
2 tsp dried oregano
1 tsp cumin
Method
In a frying pan, heat olive oil over high heat and brown the mince.
Add onion, chilli and garlic and cook until the onion is translucent.
Stir in tomato paste and cook for two minutes, then add tomatoes with the beef stock. Add the beans, oregano and cumin.
Simmer for 20 minutes. Season with salt and pepper, and serve.
4. Mince and potato pasties
Ingredients
Method
Heat oil in a frying pan over medium heat. Add garlic and cook for 1 minute. Increase heat to high then add mince. Cook, stirring with a wooden spoon until browned, then stir in onion, potato, sweet chilli, lemon juice, fish sauce and sugar. Cook for 2 minutes and cool completely. Stir in coriander.

Preheat oven to 200°C. Cut two 14cm rounds from each pastry sheet. Spoon 1/4 cup mince mixture onto each round and then brush edges with water. Pinch pastry together to enclose filling. Press edges to seal and form frills either with your fingers or a fork. Stand pasties, frill side up, on a baking tray.

Brush pasties with egg and bake for 30 minutes or until golden. Serve with tomato chutney.
5. Spanish baked eggs in mince
Ingredients
2 tablespoons extra-virgin olive oil

1 green chilli, deseeded, thinly sliced

1 teaspoon smoked paprika

2 cups bolognese sauce

4 eggs

2 tablespoons chopped parsley leaves

Sourdough toast, to serve
Method
Preheat oven to 180°C/160°C fan-forced.
Heat half the oil in a non-stick frying pan over medium-high heat. Cook chilli, stirring, for 3 to 4 minutes, then add paprika and bolognese. Cook, stirring occasionally, for 3 to 4 minutes or until heated through.
Spread into 16cm square ceramic baking dish. Using a spoon, make 4 holes in mixture then crack 1 egg into each hole. Season with salt and pepper. Drizzle with remaining oil.
Bake for 10 to 12 minutes or until eggs are cooked how you like.
6. Low-fat beef lasagne
Ingredients
2 teaspoons olive oil

8 large instant lasagne sheets

15g (1/3 cup) shredded Parmesan

1 medium brown onion, finely chopped

2 garlic cloves, crushed

80ml (1/3 cup) water

500g lean beef mince

1 x 800g can whole peeled tomatoes, undrained, chopped

2 tablespoons tomato paste

125ml (1/2 cup) dry red wine

1 teaspoon dried oregano leaves

1 teaspoon sugar

Salt & ground black pepper, to taste

cheese sauce

625ml (2 1/2 cups) low-fat milk

2 1/2 tablespoons cornflour

2 bay leaves

Pinch ground nutmeg

Salt & ground black pepper, to taste

100g smooth ricotta 
Method
Combine the onion, garlic and water in a large saucepan and bring to the boil over medium-high heat. Reduce heat to low, cover and cook for 10 minutes or until the onion is soft.

Add the mince and use a wooden spoon to break it up over medium heat for 5 minutes or until the mince has browned.

Stir in the tomatoes, tomato paste, wine, oregano and sugar. Season with pepper. Bring to the boil over medium-high heat. Reduce heat to medium-low, cover almost completely, and cook, stirring occasionally, for 45 minutes or until reduced by 1/3. Taste and season with salt and pepper if needed.
Meanwhile, to make the cheese sauce, blend 125ml (1/2 cup) of the milk with the cornflour in a medium saucepan until smooth. Stir in the remaining milk, bay leaves and nutmeg and season with salt and pepper. Use a wooden spoon to stir the sauce constantly over medium-high heat until boiling and slightly thickened.
Reduce heat to low and cook, stirring, for 2 minutes. Remove from heat and stir in the ricotta. Remove the bay leaves, cover sauce with the lid and set aside.
7. Savoury mince muffins
Ingredients
1 cup of leftover beef mince
1 handful of cabbage, shredded
1 small carrot, grated
2 eggs
2 sprigs of thyme
1/4 teaspoon of Cayenne pepper
20gm of cheese (any type will be fine)
Salt and pepper to taste
Method
Preheat oven to 180 degrees Celsius and butter two holes of a six-hole muffin tray.
Heat mince, cabbage and carrot in frypan over medium heat until vegetables are soft and mince is warmed through.
Crack eggs into a medium bowl and beat by hand. Add mince and vegetables to eggs and stir to combine.
Add thyme and cayenne pepper and mix through.
Place savoury beef mince between the two holes in the muffin tray and top with crumbled cheese.
Bake for 15 minutes then remove from oven and allow to stand for 3 minutes. Invert onto a plate and serve immediately with salt and pepper.
What is your favourite mince meal?
Comments