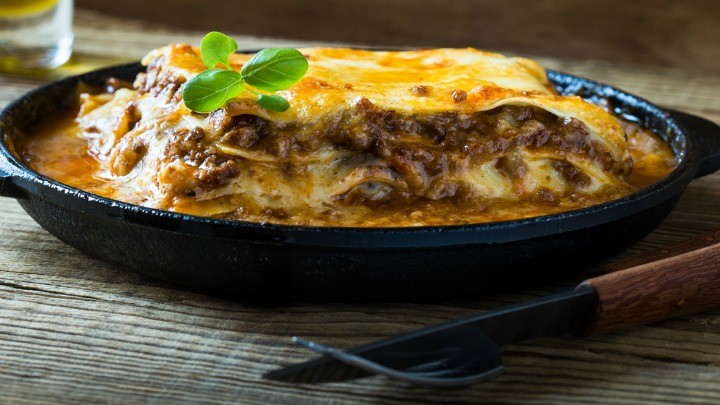 If you're in a hurry this weekend but still want something tasty and satisfying look no further than this simple lasagne with a twist. While this recipe is lower in fat than your usual lasagne it is still full of that authentic Italian flavour you're craving.
Ingredients:
Method:
Measure out half the oil and use a medium-high setting to heat the oil before adding the onion, garlic and capsicum. Cook, stirring, for roughly 5 minutes or until vegetables are tender to the touch. Add tomato and oregano. Season with a pinch of salt. Cook for a further 2 minutes or until heated through. Transfer to a clean bowl. Wipe pan clean and set aside.
For each piece of lasagne, spread cream cheese on one side. Drizzle remaining oil over base of your frying pan. Using 2 pieces of lasagne, cream cheese side-up, create a base inside the pan. Place one-third of the ham, then one-quarter tomato mixture inside the pan onto the newly created base. Repeat layers, finishing with 3 pieces of lasagne then 1 layer tomato mixture. Sprinkle with grated cheese. Preheat grill on a high setting.
Switch to a medium-low heat. Cover the pan with the lid and cook for 8 to 10 minutes or until lasagne sheets are tender. Remove lid. Grill for 5 to 6 minutes or until cheese is melted and golden. Season with pepper. Sprinkle with parsley. Serve.
—————————————————–
If you have a recipe you'd like to share with the Starts at 60 community – we'd love to share it! Submit them to us by completing the form below.
Submit your article here
Comments