Worried about big exit fees? It's not a risk at all retirement villages
Sponsored Content
Big Decisions
3 weeks ago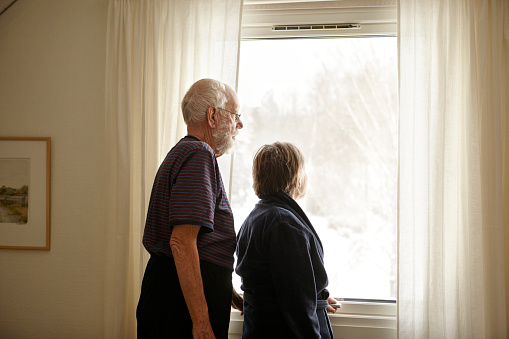 High exit fees and complicated contracts have long been a barrier for people considering a move to a retirement village.
One of the biggest traps for retirement village residents prior to recent legislation changes, was the length of time it took them to recoup funds when they exited a village.
If the village operator could not re-sell their property, the residents' money could be tied up for months, if not years, particularly in regional areas where the turnover of units can be slower.
While state governments have recently sought to rectify this, significant differences continue to exist in the legislation across states.
Since last year, under amendments to Queensland's Retirement Villages Act 1999, operators in that state are now required to pay residents their exit entitlement 18 months after the residence contract is terminated.
In New South Wales, the Retirement Villages Regulation 2017 period is six months, but only for non-registered occupation tenures, such as a licence.
Across all States and Territories, retirement village legislation frames the relationship between the village operator and the resident, and generally has a strong consumer protection focus.
In theory, this means detailed disclosure of all fees and commercial terms; in practice, it results in large, complex contracts.
Bolton Clarke, the new name for RSL Care and RDNS which merged in 2015, is one of Australia's largest not-for-profit providers of independent living services for older Australians.
The organisation has been a leader when it comes to simpler and more transparent contracts, updating its contracts about 18 months ahead of the legislation changes.
Bolton Clarke general manager of retirement living, Richard Andrews says the aim of the revised contracts is to provide clarity around fees and 'de-risk' the decision to move for residents.
"Our new contract provides incoming residents with financial clarity," he says. "They know exactly what the fees are and exactly what they will receive when they leave the village.
"We also provide a 90-day money back guarantee. This acknowledges that community living is not for everyone and we don't want people regretting their purchase and feeling trapped in the village."
Andrews says the additional de-risking Bolton Clarke does is to make the exit fee accrual the lowest over the first year of a resident's occupancy.
"This provides residents with the financial freedom to change their minds within the first year of occupation and leave the village with enough capital to find a new home," he said.
Bolton Clarke offers a six-month buyback option if a resident's property cannot be sold.
In cases where the resident moves to an aged care facility co-located with one of their retirement villages, there is a 30-day buyback period.
"We tend to pick up the best elements of each state's contracts," Andrews says. "For example, the buyback option is the right thing to do for our customers. Buybacks are a significant financial impost on our business, but we try to deliver the best outcomes for our residents."
Andrews believes the current conversation around sharing of capital gains is misplaced. "Many people believe that property prices will continue to increase and want a share of that capital gain," he says.
"What they don't realise is that most retirement village contracts that share capital gain also share capital loss in the same proportion – and yes – property can go down in value.
"They will also be paying a higher fee or purchase price for the property and need to achieve significant capital gain to off-set this."
Andrews says it's not fair to be exposing a retiree to the vagaries of the market.
"If people are looking for an investment property, they're probably not the right customer for us. For us, it's about looking after that resident for the rest of their life."