Why retirement living is under the spotlight at the moment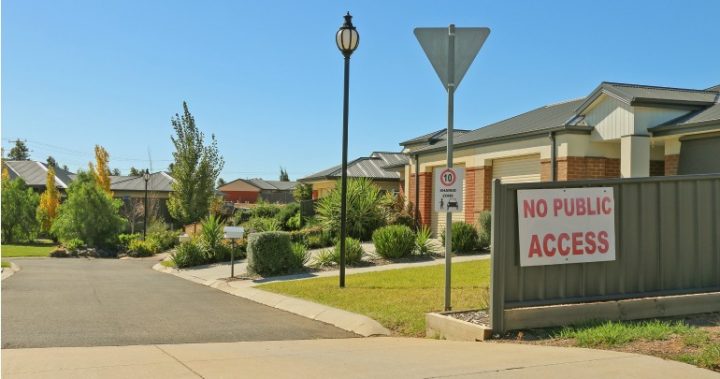 You've probably heard and read a lot of about retirement villages in the news lately, especially here on Starts at 60.
But why is retirement living under the spotlight at the moment?
Well, there's been a lot of talk at the moment about the way retirement villages operate – and it all comes down to an inquiry being heard by the Victorian Government.
The inquiry is looking into the operation and regulation of retirement and residential villages, caravan parks and independent living units.
So, why is there an enquiry?
Ad. Article continues below.
Well, the Victorian Government launched the inquiry after it received a complaints about excessive entry and exit fees, management standards, confusing contracts and dispute resolution procedures.
There have been a number of submissions made to the inquiry, including those by the  Council on the Ageing Victoria, Housing for the Aged Action Group and Residents of Retirement Villages.
They've called for the establishment of a Retirement Housing Ombudsman and training and qualification requirements for retirement housing employees.
So, what will come out of the inquiry?
According to Gerard Brody, the CEO of the Consumer Action Law Centre, the inquiry will expose "unfair" business practices in the retirement housing sector.
Ad. Article continues below.
"Too many vulnerable elderly Victorians are locked into unfair arrangements, financially exploited with little recourse to fair dispute resolution,"  he was quoted as saying by Talking Aged Care.
"We strongly believe that a dedicated Retirement Housing Ombudsman is needed to adequately serve this sector."
Read more: The questions you should ask before moving into a retirement village
But it's not just the inquiry bringing retirement living under the spotlight.
Late last month, the ABC reported on a push from a 96-year-old 'activist' who is pushing for simpler retirement village contracts.
Ad. Article continues below.
Keith Parsons said he was spurred into action after some issues with the retirement village he lived.
He's written to politicians and bureaucrats hundreds of times about why he believes the system is unfair, particularly surrounding fees such as exit fees.
You might be wondering what the retirement villages have to say about this?
It turns out the retirement living sector is responding to some of the issues that have been reported.
Ad. Article continues below.
Read more: Busting the 'myths' of retirement village living
The Property Council of Australia has teamed up with Russell Kennedy Lawyers to create a National Guide to Creating Simple and Effective Retirement Village Contracts.
The guidelines have been created to assist retirement village operators with suggestions on structure and language for new contracts.
"Retirement village contracts are sometimes criticised for being too complex – too long, confusing, or for containing 'hidden traps'," the National Guide states.
"As a result, it can be easy to lose sight of the fact that the retirement living sector is a vital and growing part of our urban fabric, providing service integrated housing to many older Australians.
"To reduce the confusion around contracts, village operators drawn from the Retirement Living Council (RLC) worked together with the RLC's legal partner, Russell Kennedy Lawyers, to develop key elements of a good residence contract."
With all this in mind, it's important to make sure you've got all the knowledge you need to make a decision about your retirement living.
Not only does seeking legal advice help, it's also good to have read of some of the articles here on Starts at 60 and across the internet to give yourself a good understanding of retirement living.
What do you think about all this?