Why Baby Boomers are right about the Aussie property dream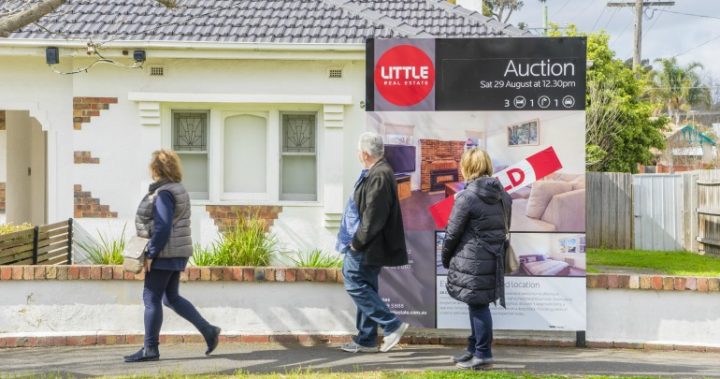 More than half of Millennials and Gen Z-ers are pessimistic about their ability to own a property, even if they give up their smashed avo breakfasts. But Baby Boomers are still big believers in the great Aussie dream of the family 'castle', and experience eventually proves them right.
Those are the findings from more than a million survey responses collected by CommBank and published as the CommBank Connected Future Report.
The Builders (born pre-1945) and Baby Boomers generations were the most optimistic about the viability of the Australian property dream, with up to 58 per cent still believing it's achievable.
"The Baby Boomers placed a high degree of importance on home ownership," the report reads. "It was seen as an expression of success and security."  
Are the older generations right to keep the Australian property dream alive? Or are they completely misguided about their children and grandchildren's futures?
Ad. Article continues below.
Claire Madden, a social media researcher who compiled the CommBank report, believes the Baby Boomers are right to be optimistic, based on their own experiences.
"They have responded to extraordinary change throughout their careers and lifetimes," she says. "They've found a way to continue to achieve their dreams."
The Australian property dream has certainly changed over time. Where many used to dream of a three-bedroom home with a nice backyard on a quarter-acre block, there's now more emphasis on an architecturally-designed home.
This new dream may be one of the reasons the younger generations are less optimistic. A beautiful turn-key home will inevitably cost more upfront than a fixer-upper, and compromising on dreams is not an attractive prospect.
But despite the pessimism of younger generations, the age of the average first-home buyer has remained at 32 for about 20 years.
Ad. Article continues below.
Gen Y (also referred to as Millennials) are people born between 1980 and 1994, while Gen Z-ers are born between 1995 to 2009. This means some of Gen Y and all of Gen Z have not yet reached the average age of first-home ownership.
"The lowest optimism is amongst the 25- to 29-year-olds," Madden reveals. "In those early 30s – from 30 to 34 – there's a significant jump up."
It seems this difference comes from those that are entering the property market right on cue.
This optimism tends to increase with age, the survey discovered – possibly a nod to the fact that people are able to manage and even pay off their debt, as most Baby Boomers have found.
"There's an incredible determination across the generations to see the property dream come to pass, even though there's obstacles and new realities," Madden says. "The average age shows there's still hope."
What do you think of this report? Did you ever feel like you wouldn't be able to own a home?