When is a man's home not his castle? When he fails to put in sewerage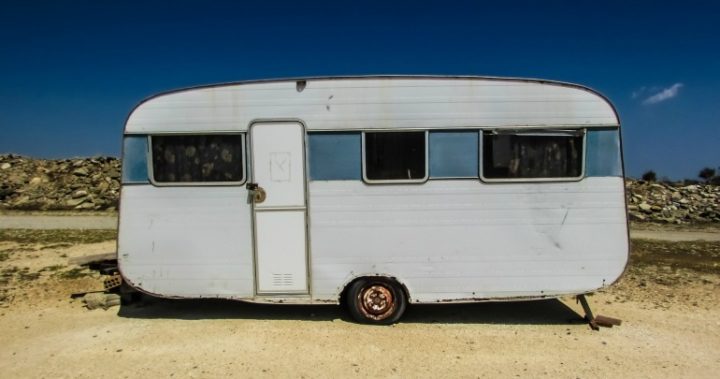 Aussies are generally a forgiving lot when it comes to allowing neighbours the right to live as they please (within reason). After all, a man's home is his castle.
But one man may have taken this a little too literally for even the most easygoing neighbours to tolerate, by living on his own property but in a dilapidated caravan surrounded by rubbish and without a sewerage system. And now Roland Gopel has run foul of his local council in Western Australia, which is fining him heavily for camping illegally, as well as for failing to put in running water or a sewerage system. (According to the WA Caravan and Camping Grounds Act 1995, it's illegal to occupy a caravan on your own property for more than three months.)
Gopel, meanwhile, has refused to pay fines – amounting to thousands of dollars – levied in the past and has rejected the latest ones, telling the ABC that he refuses to "pay a fine for living". (He does pay his council rates even though he accesses no services.)
The 58-year-old isn't living in suburbia, but on a quarter-acre block in the small town of Menzies, about 750 kilometres from Perth. But his lack of sanitation has clearly concerned some fellow residents, who complained to the Shire of Menzies in 2015. Since then, according to the ABC, the council has made at least 12 visits to Gopel's residence to try to explain to him what he needed to bring his dwelling up to health and safety standards, to no avail.
The council told the magistrate who was hearing the latest case against Gopel that it had no desire to force Gopel off his own property, but couldn't make exceptions to the rules for him.
Ad. Article continues below.
Not all residents are opposed to Gopel's lifestyle, if a Change.org petition is anything to go by. Almost 2,000 people have signed up to the petition to "stop Roland Gopel's eviction by the council". Rohan Toms, who started the petition, explains that Gopel bought his block for $4,500 because he couldn't afford to rent accommodation in Perth.
"He has no toilet or sewerage, periodically emptying a bucket at the local caravan park, but has his own rainwater tank for drinking and showering," Toms goes on. "There are solar panels set up for electricity, though not enough power in his 12 batteries to run air conditioning."
Meanwhile, an opinion piece in the conservative The Spectator Australia magazine, blasts the "coercive" rules that prevent people from doing as they like on their own property. "A property owner ought to be able to use his property as he sees fit, as long as he does not violate the property rights of others in the way he makes use of his land," according to writer Nicola Wright.
But while some residents and pundits may be sympathetic, the law doesn't appear to be on Gopel's side A blog by Sydney Criminal Lawyer explains that "the idea you can buy land and 'do as you please' is a misguided one".
"Councils, state governments and even the federal government have a long list of rules and regulations that they contend need to be followed," the blog advises.
Who do you think is right in this situation? Should Roland Gopel be forced to abide by laws that dictate the use of one's own properties? Or should authorities leave property owners to do as they like on their own land?