Downsize without losing the view, luxury or comfort
Sponsored Content
Property
2 years ago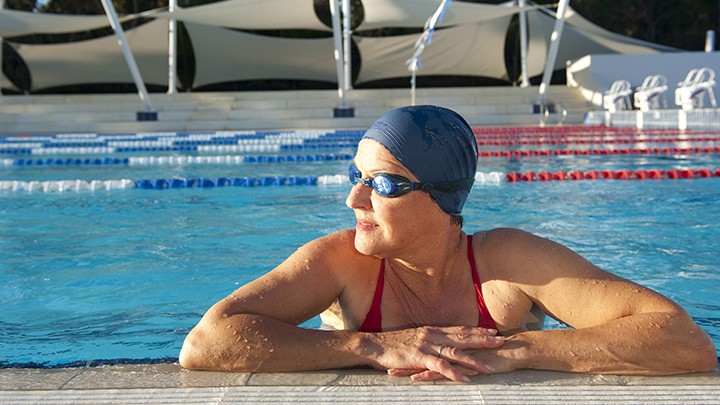 When Dorothy Long decided to downsize from her long-time Burleigh Waters home three-and-a-half years ago, she knew she had to do her research. With the help of family in Brisbane, Dorothy's research led her to the convenience and comfort of The Gardens on Lindfield.
Situated on the gorgeous Gold Coast at Helensvale, The Gardens of Lindfield has easy access to a range of public transport options including the new light rail, trains and buses.
For Dorothy that convenience was a real drawcard.
"I'm within walking distance to everything I need," she said.
"I try to walk as much as I can – it's one of the main reasons I moved here."
The village also plays host to visiting hairdressers, chemists and podiatrists, plus take deliveries of delicious ice creams and newspapers. With her little dog Oscar as company, Dorothy enjoys all the creature comforts of home in The Gardens of Lindfield.
"My apartment is large, it's just about as big as the house I came from," she said.
"It's got a backyard for Oscar, and I've got lovely neighbours around me.
"I think it's wonderful."
Work is underway on a new apartment development at The Gardens of Lindfield – The View Apartments. Each of The View Apartments has an oversized double garage, big enough for a boat or caravan. A lot of residents are grey nomads, according to Dorothy.
"A lot of people in here have caravans and float off months on end," she said.
The View Apartments are fitted with all the luxury finishes including stone bench tops, ducted air-conditioning and private outdoor entertaining areas.
Residents moving into their new apartment can look forward to a highly social village, teaming with activities and extensive facilities including a heated pool and spa, gym, function room, clubhouse, cinema and bowling green.
When she's not busy volunteering at the neighbouring rest home, Dorothy spends her time socialising around The Gardens of Lindfield.
The retired counsellor and therapist sits on the active Residents' Committee and is involved in a variety of activities.
"There's a lot going on in here, my problem of course is time," she said.
"They've got outdoor and indoor bowls, a gym, a snooker table and plenty of people play cards."
The village's social club has just retired, but residents are coming up with more ideas to keep busy.
"Anybody can put on a function and do what they like," Dorothy said.
"It's a place where if you wanted to be involved you can be, but if you don't want to be people respect that.
"Not everybody is a socialite, some people just want to keep to themselves and enjoy the peace and quiet of the village."
Residents moving into The View Apartments can rest easily knowing they're safe and secure, with a patrol officer, emergency call system, community gates and Neighbourhood Watch all included.
They can also enjoy clean, green living with some solar energy usage, recycled water and green waste collection for the avid green-thumbs.
To anyone looking to downsize and make a move to The View Apartments, Dorothy offers this advice.
"My advice to people is don't leave it too late – do it while you're still able to do it," she said. "It takes a bit of adjusting, but you should do it while you're fit and able."
The Gardens of Lindfield hosts a morning tea in the last week of each month, inviting new and prospective residents to join in and get a feel for independent village living.
Are you thinking about downsizing and moving to the Gold Coast? The View Apartments are a relaxing oasis just a short drive from the heart of the Gold Coast.  
With resort-style luxuries at every turn, including a gym, spa, heated pool, croquet lawn and bowling green, you'll never find yourself without something enjoyable to do! Click here to see more information on The View Apartments at The Gardens on Lindfield, download a brochure or arrange a visit!
This post is sponsored by Lendlease and written by the Starts at 60 team. For more information, please visit The View Apartments website.