What $2K a month gets you in Sydney's horror rental market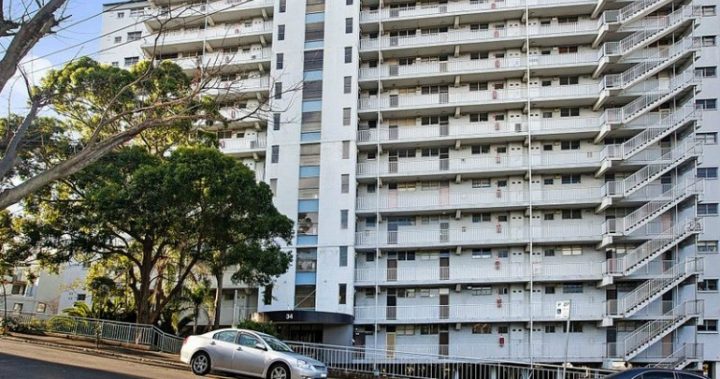 This two-bedroom Sydney apartment is expected to rent for $480 a week, despite being in a miserable condition.
Joke all you like about millennials wasting their money on smashed avocado breakfasts, but then you look at value for money in the Sydney rental market, it's no surprise people are struggling to save for their own home.
Currently advertised on Domain, an apartment at 34 Wentworth Street in the inner-city suburb of Glebe looks in desperate need of renovation before the next tenants move in and pay their $1,920 bond.
The tiny bathroom comes complete with a cracked shower screen, broken tiles and warped wood that seems to be a result of water damage.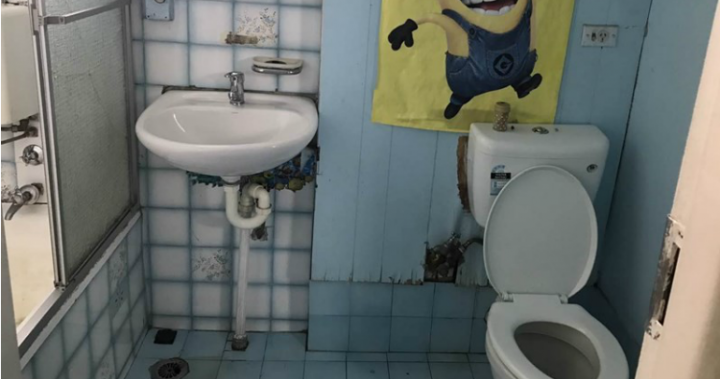 Each bedroom features built-in wardrobes, but one bedroom has barely enough space to fit a double bed.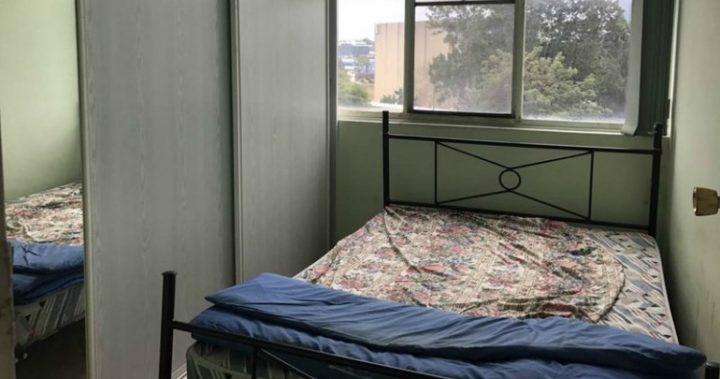 The other bedroom can easily fit a double bed, provided the bed is squashed into a corner.
Ad. Article continues below.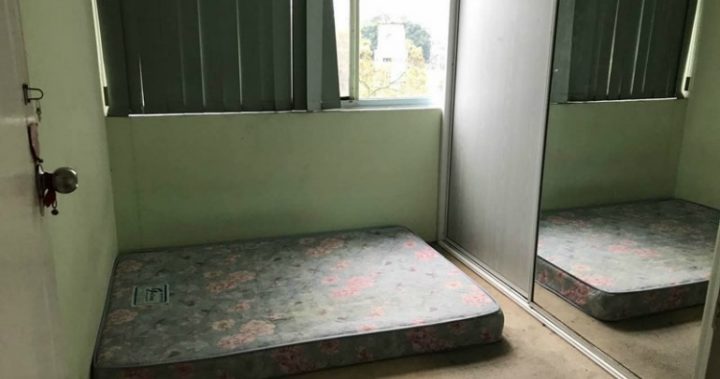 The living area is the only space large enough to fit furniture without anyone needing to climb over or around it to access other areas of the room.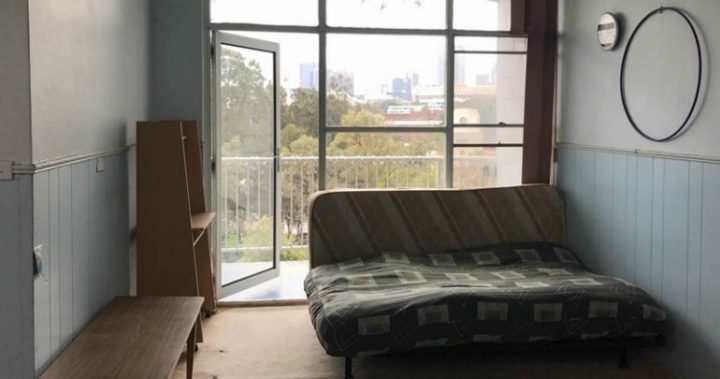 Any entryway is bound to be a high-traffic area, but the carpet is desperately in need of an industrial-strength steam clean. If a strip of lighter, less used carpet were not visible in the picture, you could be forgiven for confusing the carpet with a bare slab of concrete.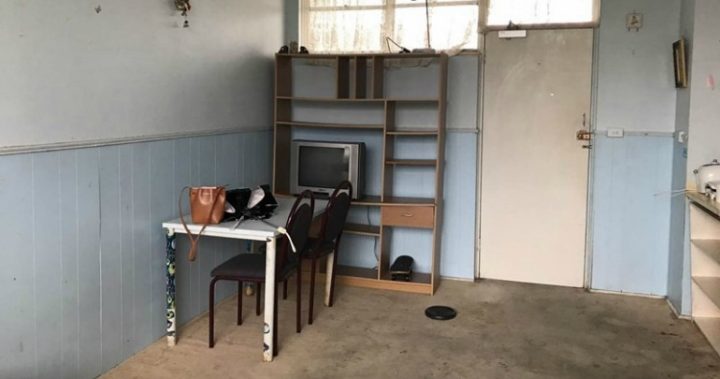 The kitchen is tired, tiny and very pink. 
Ad. Article continues below.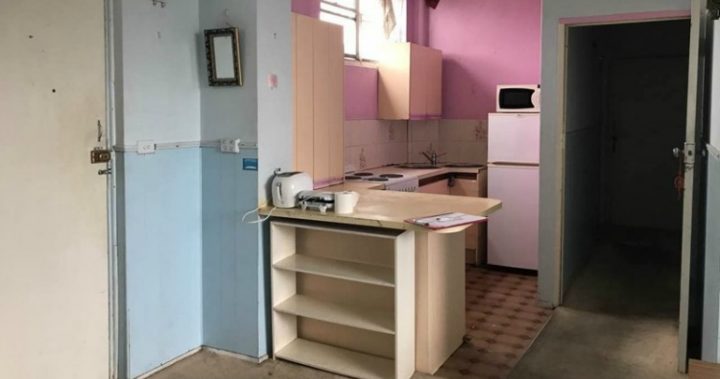 Believe it or not, $480 for a two-bedroom apartment in Glebe is pretty much a steal. Many studio or one-bedroom properties are in the same price range. However, these properties are far better maintained and, in many cases, renovated to meet modern standards.
The next comparable apartment (two beds, one bath, no parking) in Glebe is currently listed for $560 per week. That property has far bigger bedrooms, is far newer, and looks less likely to be haunted by the ghost of a dissatisfied tenant.
Ad. Article continues below.
Glebe is a stone's throw from the Sydney CBD, and close to a major shopping centre (Broadway) and two prominent universities. Public transport options are many and varied.
Had the apartment at least been cleaned for the photos, the price tag might not be so cringe-worthy and the real estate agent's desire to "find you a lovely home" would be a touch more believable.
Still, given the demand for rental properties in this area, it won't be long before someone decides to take a chance on this apartment.
How would you feel about your children or grandchildren paying this much for a rental property of this quality?