This might be the worst open-for-inspection in the world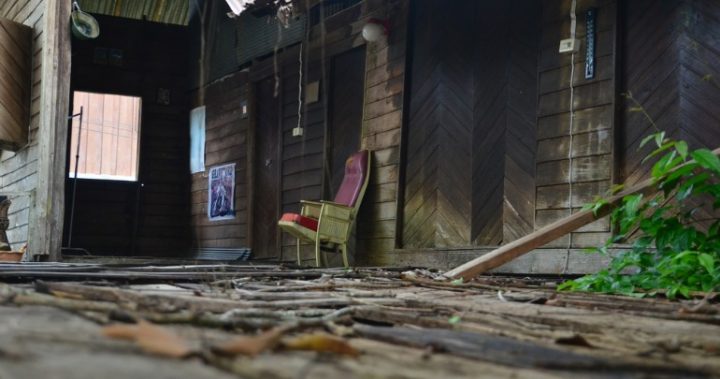 Every open-for-inspection has its own surprises. There might be some nasty mould in a corner of the bathroom, or a burn mark on the kitchen counter hidden by some carefully-placed real estate brochures. And I've been to more than one open-for-inspection where someone has left a few dirty presents in the toilet without bothering to flush.
But that has nothing on what happened in Orlando on August 19. According to the Orlando Sentinel, a realtor and their clients found human remains in one for-sale property.
Police were called to the home on the Saturday evening, but deemed it too dark to carry out a proper investigation. A deputy guard stayed to guard the property until investigations could resume the next morning.
The abandoned two-bedroom property at 16420 Douglas Road in Groveland, Lake County, sits on approximately five acres of land. According to an aerial photo of the property on Wesh, much of the property is covered by trees. 
It was confirmed on August 22 that the remains had been identified as Essence Owens, a 23-year-old Orlando woman who worked as a prostitute.
Ad. Article continues below.
Essence's cousin, Erica Owens, reported her missing to the Orlando Police Department on August 15, four days before the body was discovered.
According to a Daily Commercial article, Erica "showed up sometimes beaten and bruised". Erica last saw her cousin on August 3 and made the missing person report after she was unable to reach her cousin.
Essence had a troubled criminal past and was out on bail for a robbery incident that occurred in March of this year. Essence also had two children, aged two years and four months respectively, who are in the care of the Department of Children and Families.
At this stage, it is unclear whether police are investigating Essence's death as suspicious. The Douglas Road property is still listed for sale on Estately for $97,500 (AUD$124,000).
Knowing what happened there, would you still be interested in buying the property?