Want to stay in Trump's childhood home? For $1K, it's possible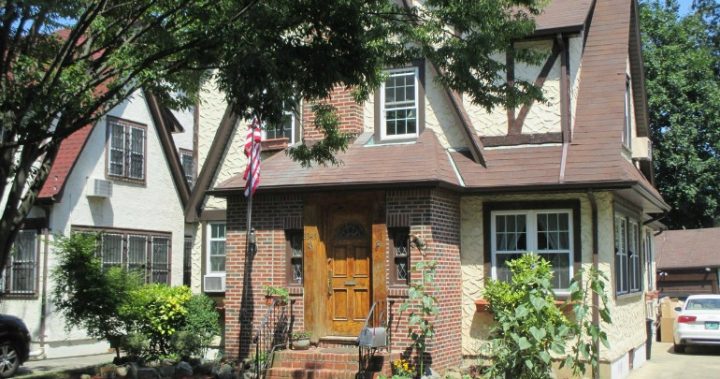 Fans of the US president may be able to purchase the ultimate Trump experience, by booking in for a stay at his childhood home.
The Tudor property, built by the president's father, Fred Trump, is situated in the affluent Queens neighbourhood of Jamaica Estates, and is available to rent from $946 (US$747) per night.
"Not much has been changed since the Trumps lived here," the listing reads. "The kitchen is original and the opulent finishings represent the style and affluence in which the Trumps would have lived."
These "opulent finishings" are indeed present throughout the house, though it should probably be noted that four of the five bedrooms are fitted out with bunk beds that look far less fancy.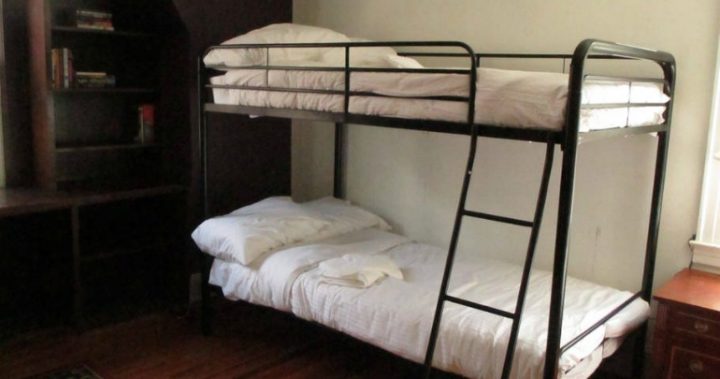 The master bedroom has a king-size bed and a framed declaration that "in this bedroom, President Donald J. Trump was likely conceived, by his parents, Fred and Mary Trump. The world has never been the same".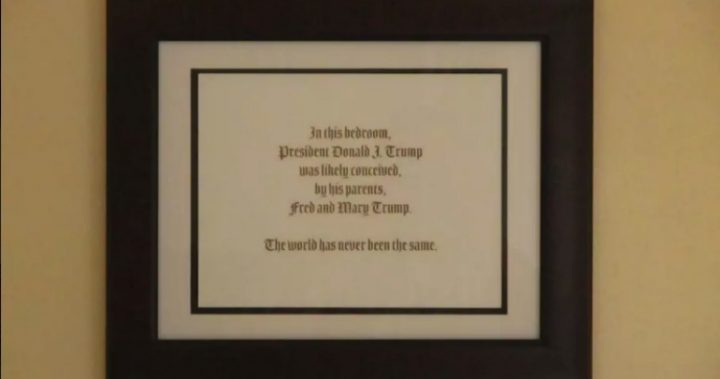 The exact details of his conception aside, Donald Trump confirmed in an interview with Jimmy Fallon that he was born in the house, which is acknowledged by another framed notice. Trump lived there until he was four years old.
Ad. Article continues below.
Though the house is marketed towards die-hard Trump fans, there's some tongue-in-cheek humour present, especially with the inclusion of a life-sized cardboard cut-out of Trump in the living room.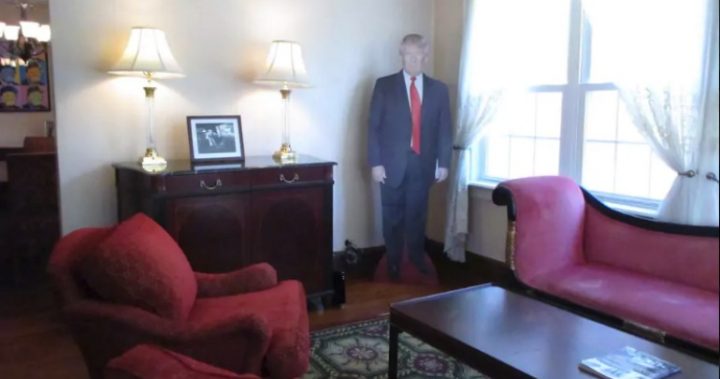 "He is a great companion for watching the news late into the night," the listing reads. At the very least, the cardboard cut-out is unlikely to start tweeting and shouting that whatever he's watching is fake news, which could certainly be considered companionable.
Ad. Article continues below.
Tributes to Trump are scattered throughout the house, with an Andy Warhol-inspired print hanging in the dining room above a framed edition of People magazine with Trump on the cover.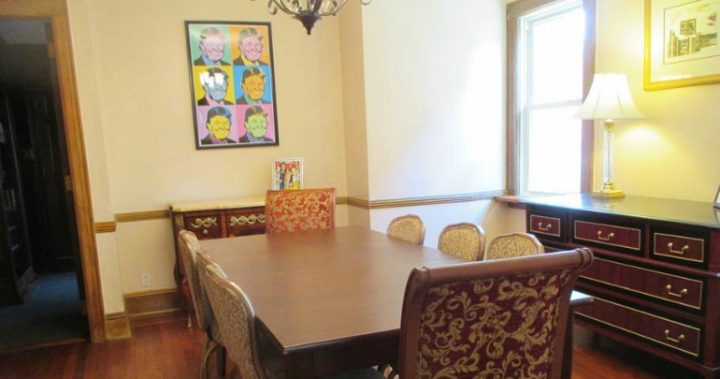 Other photographs of Trump are featured around the house, making it seem like a cross between a shrine and a cosy family home.  
Potential renters should be aware that there's no smoking, no pets, and no parties or events. That being said, there are beds for at least 18 people so you may not have to enjoy the presidential atmosphere alone.    
Would you pay nearly $1,000 a night to stay in Trump's childhood home?