This is my perfect idea of retirement living – is it yours?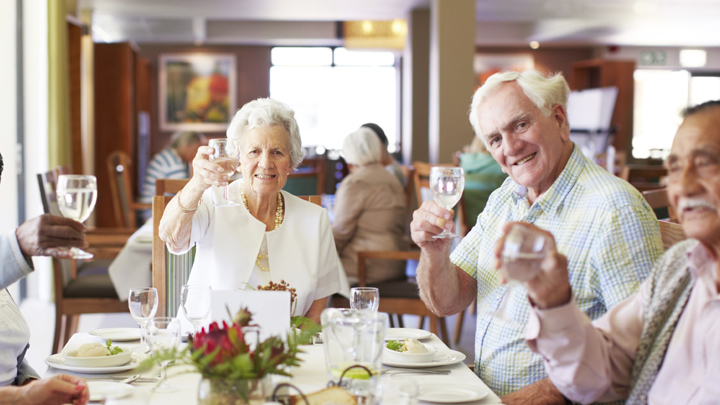 A leading US psychologist Dr Richard Livingstone has said that to have a fulfilling life we need:
Somewhere to be that is affordable, have secure tenure, privacy and a sense of place.
Something to do that is meaningful and rewarding, preferably with like-minded people
.
Some people to be with, avoiding the negative effects of social isolation.
Something to look forward to, ageing in a place with dignity among caring friends.
Picture yourself living in a network of affordable communities established as a non-sectarian, not-for-profit cooperative, trust or a club as a legal entity, owned by the members? That means keeping the profits and control in our own hands, rather than real estate agents and developers. 

Sounds quite nice, doesn't it? Well, I believe that living a sustainable, economical and community-oriented life should a really great thing – and that is what I am trying to create.
There are many thousands of grey nomads, couples and singles, travelling in RVs and caravans living on the road or staying at times in caravan parks. After years on the road, many perhaps for health reasons, would prefer to live in a community, but still with the freedom to move from time to time, perhaps like Time-Share. 

We are able to join together, and take responsibility for our future lifestyles.
Unlike traditional retirement villages or caravan and relocatable home parks, these Living Villages will have vitality with members communally growing food gardens and sharing the produce in the community kitchens. By dining together the real social and community glue will develop. It is also more economical. Single parents struggling to live on social benefits far from other family members would appreciate the assistance of surrogate grandchildren and extended families. This will bring inter-generational benefits.
Ad. Article continues below.
A burgeoning 'back to the land movement' in the 1970s and 1980s saw mostly young people purchase land to be subdivided into smallholder blocks. Many of these thrived, but others failed, due to the need to find an income. However today's retirees mostly have pensions or savings, even though limited.
There are many ways to fund these villages like ethical finance funds or credit unions. Even government grants can be sourced. Rent paid directly from Centrelink benefit or superannuation guarantees the financial viability and bankability.
Imagine the opportunities that develop for members to form mini co-ops, enjoying activities such as a plant nursery, tree production, fish farming, pottery making, quilting, wood working or whatever the members decide is viable and beneficial to the community, even theatre arts and drama. Profits could be shared among the participating members.
Members with useful skills, can where possible carry out construction and maintenance, rather than using expensive contractors. 

The concept of Living Villages is a new paradigm that is sustainable, economical and community living at its best.
Wouldn't it be nice to age together enjoying the company of friends, mutually caring for each other in an affordable community that really works? I know it is something I'd like to do!
Is living in a "Living Village" something you would enjoy? Would you consider it? Share your thoughts in the comments below…
If you would like to talk to John more about his great concept, email him at [email protected]