This could be the recipe just for you
Sponsored Content
Property
2 years ago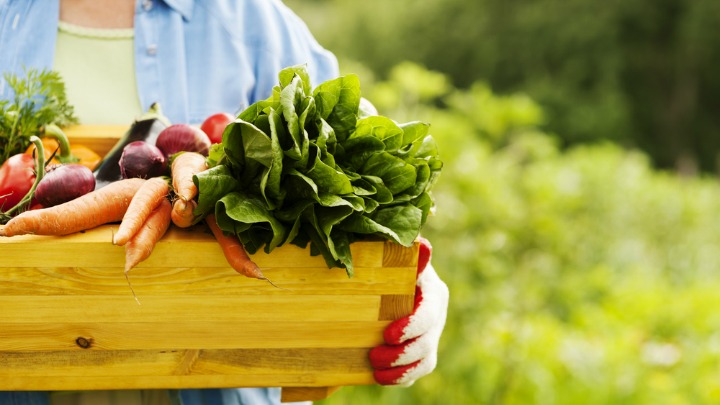 Regardless of whether you are looking to secure your independence, want a certain lifestyle or have a desire to be surrounded by a support network, when you make the decision to move into a retirement village there is more to the decision than just moving house.
The only way to truly know if a community is right for you is to visit a village yourself, and at Stockland retirement villages around Australia, you will always find the door open and the welcome mat waiting.
And this spring, Stockland is proud to be partnering with Jamie's Ministry of Food and local chefs around the country to host live cooking demonstrations in the heart of their villages.  They have extended a warm welcome to Starts at 60 readers to these live shows, showcasing how to use the freshest ingredients straight from your garden. Learn more.
There is something particularly rewarding about growing your own produce. Nothing speaks of the good life more than creating a meal using ingredients fresh from the garden. It's as rewarding as a wave and a smile from your neighbour and as comforting as knowing you are secure and happy in your own home.
When you join Stockland for lunch, you won't only be treated to a great meal, it is also your invitation to enjoy the company of village residents and learn about the range of social activities on offer from like-minded over-60s.
There's no pressure and no sales speak, which will allow you to truly decide if living in a retirement community is right for you.
"I always enjoyed gardening but our big home was just too much work," says Frank Constantin, Mernda Village resident and keen community gardener. "Now I manage the community garden here at the village and it's the best. It's a great way to meet people and we recently harvested beans, sweet peas and celery".
Click here to find a Stockland spring open day near you.
With more than 11,000 residents calling a Stockland retirement village their home you'll soon discover just how vibrant, diverse and obliging it is. You can get involved in the many activities available or you can choose to live comfortably and peacefully in the secure setting.
Retirement village living can not only provide you with a new beginning removed of the stresses of life, you will also find there is more time for you to indulge in the things you love with the ones you love in a genuinely healthy community.
Click here to RSVP for a local spring open day lunch and experience this wonderful community spirit first-hand.