Thinking about your options in retirement?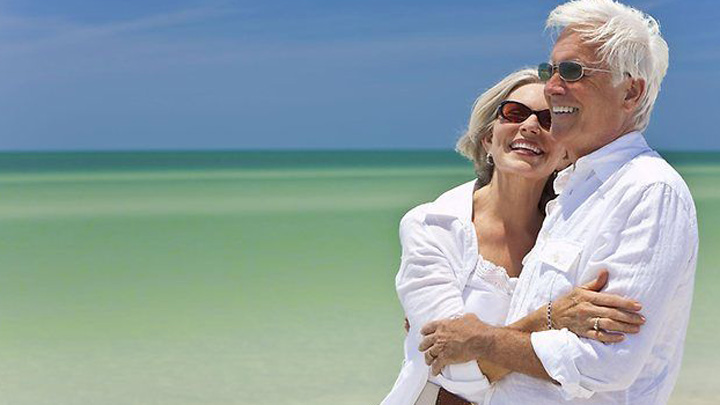 Empower yourself by attending an informative downsizing workshop featuring Andrew Winter, host of The LifeStyle Channel's Selling Houses Australia.
If you're thinking about your options in retirement, you may be looking for answers to questions such as:
How do I downsize efficiently and where do I start?
How and when should I prepare my home for sale?
How can I plan for financial security in retirement?
Ad. Article continues below.
Retirement is all about a lifestyle of leisure, relaxation and good fun, but to achieve this we need to ensure we have the right information to make the best move. Now is the ideal time to get the right advice at a free Retirement Living Masterclass.
Lend Lease is hosting these informative downsizing workshops in nine locations across Victoria and South Australia. Industry experts and guest speakers will provide guidance around downsizing effectively, selling your home, finances and retirement living.
Andrew Winter, host of the Lifestyle Channel's "Selling Houses Australia" will be hosting the events and will share his tips and tricks on downsizing and preparing your home for sale. .
Andrew shared some of the insights he will be discussing in these sessions with us. Andrew says "Do some initial thinking about the space you are using, downsizing is not just about moving to a smaller home, it is about de-cluttering your whole life".
The Masterclasses will also cover planning for financial security. Tim Steele, Managing Director of financial advice service ipac highlights the simple considerations that need to be thought of when planning your finances.
Ad. Article continues below.
"All Australians want to enjoy the lifestyle retirement has to offer and there are strategies you can put in place to ensure that you make the most of your money now to enjoy life in the future.
You want to ask yourself, does this make financial sense? There is a lot of information to take in and it can be quite overwhelming—getting independent advice can not only make a difference, but bring peace of mind".
So if you are considering what your next move will be, attending a downsizing workshop could be an incredibly valuable experience for planning for your future. The Retirement Living Masterclasses will include complimentary refreshments and a tour of the retirement village, so you can see for yourself what retirement living is like.
Events will take place at the following Lend Lease retirement villages.
Event Schedule
Ad. Article continues below.
Meadowvale: 12-26 Eagle Drive, Pakenham VIC 3810 – Saturday 20 September 1:30pm.
Tannoch Brae: 120-130 Townsend Road, St Albans Park VIC 3219 – Sunday 21 September 12:00pm.
Heathglen: 2 Glendale Court, Werribee VIC 3030 – Monday 22 September 10:00am.
Viewbank Gardens: 26-46 Rutherford Road, Viewbank  VIC  3084 – Monday 22 September 1:30pm.
Peppertree Hill: 15 Fullham Road, Rowville VIC 3178 – Tuesday 23 September 10:00am.
Ad. Article continues below.
The Brighton on Bay: 1 Asling Street, Brighton VIC 3186 – Tuesday 23 September 1:30pm.
Highvale: 42-60 Capital Avenue, Glen Waverley VIC 3150 – Wednesday 24 September 12:00pm.
Vermont Estate: 7A Wheaton Street, South Plympton SA 5038 – Thursday 25 September 1:30pm.
Elliot Gardens: 18 Montpelier Terrace, Port Elliot SA 5212 – Friday 26 September 1:30pm.
To RSVP to any of these sessions, please call 1800 550 550 3 days prior or click here.

This post was sponsored by Lend Lease. The article was written independently by a Starts at 60 as it shares what we feel is important and relevant to our Starts at 60 community. For more information on the Lend Lease Retirement Masterclasses, click here.