There is no one size fits all for retirement living!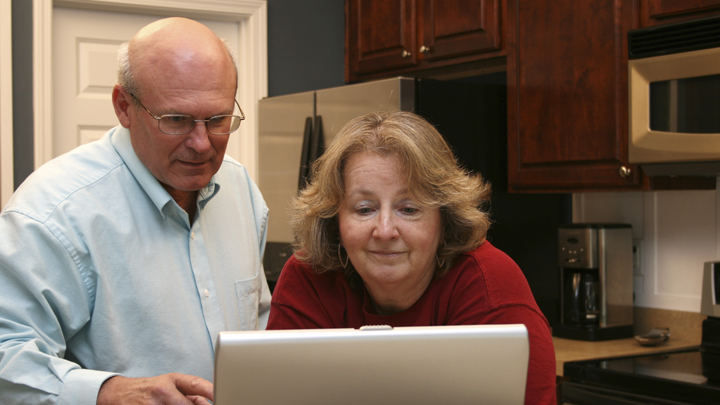 Deciding what to do in retirement is a difficult thing. Why? Because quite simply, there is no single image for retirement living. In fact there are several different options for a retirement lifestyle and choosing between them all can be complicated. But the first step to making the right decision for you is truly understanding what the options are.
Today we're taking you through downsizing, upsizing, retiring overseas or going alternative. Take a look through these different options and tell us, what is the most appealing lifestyle to you?
Downsize
Many people move house at or around retirement. Empty nesters may want to minimise maintenance and liquidate cash. This might mean moving away from a familiar area but you might be able to find a smaller home or a unit in your area.
Ad. Article continues below.
You could knock down the family home and build a couple of villas or townhouses on the site, this would provide a home and an income but it isn't as easy as it seems. Check all the costs, council restrictions and general inconvenience before bringing in the bulldozer.
Some people opt for a sea change or a tree change. This sounds great but if you are used to city life living in a small community might take some getting used to. Living in a place is not the same as a holiday. It might be pleasant most of the time but not quite the same during peak tourism periods.
Upsize
Upsizing is the current term for moving in with adult kids. There are a number of pitfalls. It is not your house, not everyone gets along nicely all of the time, and even the biggest home will have a shared kitchen and lounge areas. You could be an unpaid babysitter or suffer the angst associated with teenagers in the home. Most of us have been there and done that, we are pleased to move on. Alice in the Brady Bunch was a fantasy!
Ad. Article continues below.
Aside from that, this might still be an option. If you are thinking about it set up ground rules on privacy, work out the finances and any contracts so everyone is protected. Think about combining the family finances and buying a dual living residence, perhaps something with a granny flat. Make sure everything is in writing and legally sanctioned, even the closest families come unstuck in shared accommodation.
Retire overseas
A place in the sun has been the dream of people in Britain and Europe for many years. It works for some but not for others for the same reason most holiday destinations don't work as a permanent lifestyle. Older people are like older plants, they don't thrive when uprooted.
Some Australians have opted for retirement in places with a lower cost of living, such as Bali or Thailand. This might be okay but if it doesn't work out, coming back is not going to be easy. First think about the impact on family and friends and how lonely it could be. Find out about healthcare and aged care support services in the destination country.
Ad. Article continues below.
There may be restrictions about property ownership, business or working situations and even relationships. Caution is advised, as most Brits who bought places in sunnier climates with retirement in mind eventually return home.
Go alternative
There are a range of alternative options for retirees. If your mum wouldn't let you join a commune in the Kibbutz when you were sweet 16, now is your chance but do your homework before taking the leap. Check out eco retreats, '60s style communes, co-housing and cooperative group homes. Most are centred on around a common value structure or vision.
There is no one size fits all approach to retirement living. But with some careful research and good understanding, you can make the right choice for you.
Ad. Article continues below.
What retirement living options suits you the most? What are you thinking of doing or what have you already done? Tell us in the comments below…
This article has been sponsored by Living Gems. It has been written by a Starts at 60 writer specifically for the Starts at 60 community to help them gain important insight into their retirement living options. To find out more about the retirement resort lifestyle Living Gems offers, click here.