The retirement living model combining home, hotel and hospital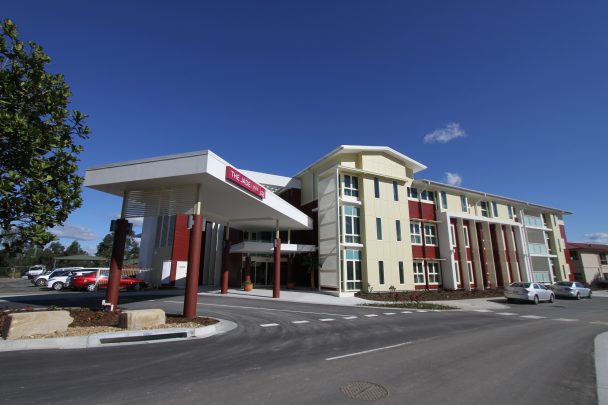 When many of us think of retirement living or aged care, we think of "old people", walking frames and wheelchairs.
But as it has already been shown here on SAS, the times of clinical and ageing aged care facilities and retirement villages is coming to an end.
A lot of us as we get older want to enjoy our later years in comfort, good health, independence and luxury, and that has led to some dramatic changes in the models of retirement living and aged care options in the market.
One of the models that has emerged in Australia is the 4H model – which takes elements of Hotels, Hospitals, Holiday resorts and Homes and incorporates them into aged care and retirement living.
Developed by Jeta Garden founder Choe Lam Tan, the 4H model aims to turn retirement living facilities into a "one stop shop" for people aged 55 and above.
Ad. Article continues below.
So, how does it work?
Well, Mr Tan explains it this way:
Home – the facility needs to looks and feel like home
Hotel – focusing on hospitality rather than a clinical concept
Holiday resort – the facility needs amble space and amenities
Ad. Article continues below.
Hospital – the facility needs to have a hospital embedded and serviced by doctors, nurses, carers and allied health professionals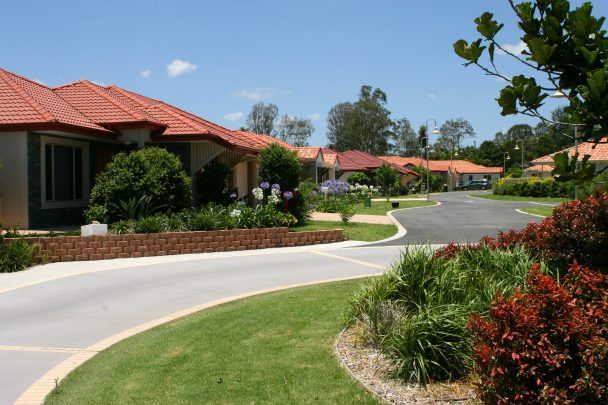 Mr Tan imagines Jeta Gardens developments that incorporate the 4H model as the future of retirement living.
Ad. Article continues below.
Another one of his concepts is Ageing in Place, the idea that your "entire ageing process from 50 years old to 100 years can be catered" on one site – no moving from a retirement village in one suburb to an aged care facility in another.
"My vision for the future of retirement living is a fully integrated community consisting of products that will include childcare, intergenerational apartments, independent living units, aged care facilities, a seniors-friendly shopping precinct, a hotel for visitors, large spaces for recreation and outdoor and connectivity with public transport," he said.
"It'll be operated like a "One Happy Family" culture, underpinned by multiculturalism."
To help him develop the model, Mr Tan took the step of joining the Queensland Seniors Council to help him understand what older Australians want from retirement living.
"It allowed  me to understand the ageing issues from macro level as well as micro level and understand the disadvantaged community in accessing services," he said.
Ad. Article continues below.
"I gained knowledge in the mechanism of related government agencies in the seniors space, built networks and learnt from others many innovative ways in serving the needs of seniors."
While the concept of retirement models such as the 4H model has been widely welcomed by many seniors, there are always concerns about the cost of retirement living.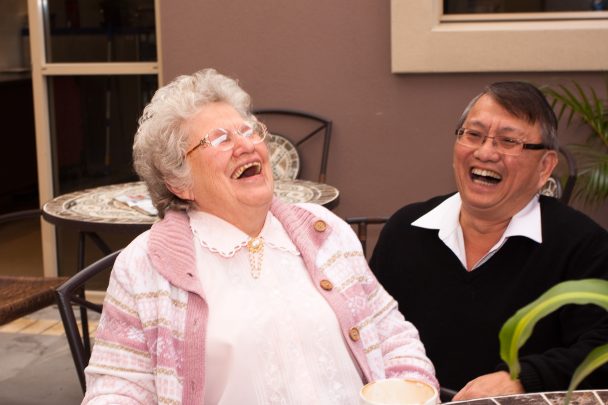 Mr Tan explained that the economy of scale from building large scale developments would allow developers such as himself to build more affordable retirement living options for seniors.
Ad. Article continues below.
"A holistic approach with an agenda on social responsibility will ensure the best outcome to the residents," he explained.
"I would not want to see any sons and daughters to sacrifice their career and marriage to be a filial child. Also, acknowledging life is not too long for our ageing seniors, a day earlier in providing the best option to care for them is an extra day of happiness and joy."
The 4H model exists in one Jeta Gardens facility in Australia, located in Bethania in Queensland – the next stage of which is under construction.
It's a sign that perhaps the retirement living and aged care providers are listening to their current and prospective residents about how they want to live the later years of their life.
You can bet there will be more developments using integrated models into the future.
Ad. Article continues below.
What do you think of the 4H model of retirement living? Does it sound like something you'd enjoy?
Ad. Article continues below.