The questions you should ask about aged care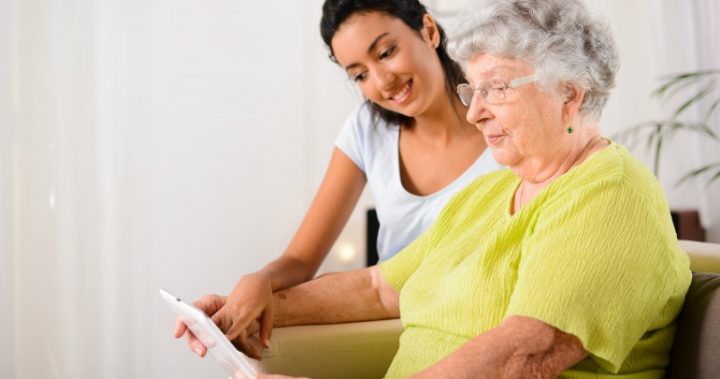 Several organisations have joined forces in New South Wales to put together a series of leaflets, giving advice on the questions you should ask before moving a loved one into aged care.
Getting advice about aged care can be tricky, particularly if you're looking to do so urgently, and the leaflets aim to help you with the questions you need to ask.
The 10 Questions to Ask leaflets cover six different areas of aged care including staffing, GP services, cultural needs, palliative care, contracts and fees, and facilities and lifestyle.
General Secretary of the New South Wales Nurses and Midwives' Association Brett Holmes launched the leaflets at the NSW Seniors Festival last week.
He said the process of transitioning a loved into aged care was no "simple task" and often compounded by "raw emotion".
Ad. Article continues below.
"Educating consumers is a very important step in improving standards in the aged care sector, which can help prevent unnecessary presentations to our emergency departments that are already being stretched to capacity," Mr Holmes said.
"As the aged care sector moves further down the path of a consumer-led care model, we are hopeful the 10 Questions series will assist consumers to ask the right questions when looking for suitable care."
The leaflets were written by doctors, nurses and aged care experts, who've seen first hand how challenging it can be to get the answers you need when it comes to aged care.
So, what questions should you ask before a loved one enters aged care?
Well, here are a sample of some of the questions covered in the 10 Questions to Ask leaflets.
Ad. Article continues below.
What is the nurse to resident ratio for each shift?
Will medications be administered by a registered nurse?
Will residents be cared for by the same staff so they get to know them?
Will I have to pay to visit my GP surgery?
What happens if I need a doctor at night?
Are there specific house rules that you need to be aware of that may differ from your routine?
What are the accommodation arrangements like?
Are family and friends visiting at the resident's convenience encouraged?
Do I need an advance care plan?
If I need equipment to help with my comfort or problems, will the facility provide it?
What are my accommodation fees?
Beyond the basic daily care fee, accommodation fee and meanstested care fee, what fees am I being asked to pay?
What happens if I can't afford to pay?
What social and recreational activities are available?
Can I have visitors at any time?
Will I have a say in how the home is run?
The leaflets cover 60 different questions, each of which might have some relevance to you or your loved one.
For more information about the leaflets or to read them in full, visit the 10 Questions to Ask website.