The perfect riverside lifestyle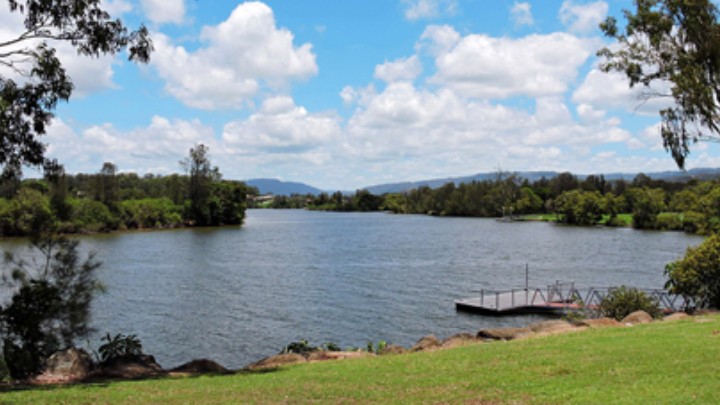 Imagine waking up with the laughing kookaburras to the sound of the gentle river waves. Stepping out into the fresh open air, greeting your neighbours who are already up walking the dog, and seeing others setting out for some early morning fishing on the pontoon.
This could be the world you wake up to, each and every day.
River Park Lifestyle Village (located on the banks of the beautiful Coomera River on the Gold Coast) is a community surrounded by natural picturesque greenery, welcoming wildlife and friendly familiar faces.
Construction begins on May 9th 2016 – and with the first round of villas due for completion by Christmas, the dream will soon be a reality for many.
This small, friendly, family-run village has been designed from the ground-up specifically for those over 50 who love the open air and want to continue with an active lifestyle.
Ad. Article continues below.
Click here to enquire, or continue reading to learn more…
We spoke with River Park's Trent Stefanovski about this charming location and the active community that has already eagerly formed.
"Our village is 70% open space," says Trent, "so we're already attracting a community of active people over 50 who love the open air – whether it's walking in the park, playing with pets, fishing or just sitting, surrounded by nature by the river."
"You'll be waking up to lush, green vegetation and a scenic outlook from the riverside. From pretty much anywhere in the village, you can see Mt. Tambourine and the Hinterland."
"You can fish off the pontoon or launch your tinny into the Coomera River from the villages very own private boat ramp"
Ad. Article continues below.
Although River Park Lifestyle Village is surrounded by lush vegetation and open space, city conveniences including shops, medical centres, public transport and the M1 are all moments away.
River Park is also a perfect home base for grey nomads and avid travellers eager to see more of the world; as a secure gated community, leaving for long stretches will never be a problem.
"There's storage for caravan and boats," says Trent, "so when you lock up your house for six months to go travelling you will come home to find all as you left it."
"We want to provide really easy and enjoyable living for the second half of people's lives."
Living in River Park Lifestyle Village also comes with enormous peace of mind: a promise that the number of villas will be strictly limited to 96, ensuring a small village that will never feel overcrowded.
Ad. Article continues below.
Just as importantly for the future, River Park Lifestyle Village will remain a family-owned and –operated village.
"We will maintain the management rights," says Trent, "so the developers will be living on-site and continuing to manage the village once completed."
"There won't be any shortcuts in construction as we are going to be living within the village too"
"It will be a warm, old-fashioned neighbourhood where everybody will know everyone. It's going to be a very pleasurable place to live."
Click here to learn more about this beautiful riverside village, or simply phone 1300 728 39.

 This post is sponsored by River Park Lifestyle Village. It was written as we believe it delivers valuable insights into a subject important to the Starts at 60 community. For more information, please visit the River Park Lifestyle Village website.