The lifestyle change that proved so rewarding...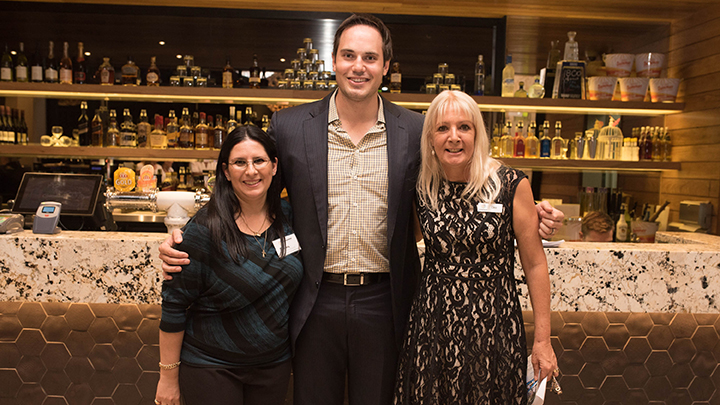 Dee Cameron has enjoyed a long and successful career in a number of customer service and management roles. At 55 plus she was recently recruited in a sales support role with Living Gems Over 50s' Lifestyle Resorts on the Sunshine Coast.
Living Gems general manager Adrian Puljich says Dee is now a valued part of the team. "We value experience and acquired skills. There are a lot of talented people in the over 50 age group, it's smart business to support them," he says. "Mature employees usually work without supervision; they understand the job and generally get on with it. This attitude rewards them and their employers," Adrian says.
Dee moved to the Sunshine Coast from Tasmania more than 35 years ago. She worked in the hospitality industry for several years and then enjoyed 20 years of success in the rental car industry. Dee says she covered all aspects of the car rental business. "I did everything from detailing cars to delivering them to hotels, business planning, fleet management and staff training. First-class customer service was always the priority," she says.
Dee set up and managed commission incentives for resort managers and tourism operators. She attended networking meetings, managed marketing events and organised displays at company-sponsored golf days including the PGA at the Hyatt Regency and the Hot Chilli festival at the Sheraton Noosa.
Dee often worked several jobs at once. "As a single mum I had to provide for my son, I wanted him to enjoy all the opportunities, have a good education and experience adventures. I was happy to work and started a couple of business ventures.
Ad. Article continues below.
"In the early '90s I started a home based surf wear manufacturing business from our modest beachfront unit. The Surf Break label attracted support from local grommets. I utilised their ideas to create designs on the clothing in exchange for surf gear. Kids would drop in to talk about the surf and see the latest designs; I enjoyed their youthful, spirited encouragement.
"Later on, I started a jewellery making business teaching and selling handcrafted pieces from a rented space in a local art shop. I then had an opportunity to move to Margaret River to work as an artist's technician. I organised the artist's workspace, prepared canvases, marketed the artwork, organised private viewings, hosted corporate client sales and helped with exhibitions. During the year I spent in this job the artist enjoyed peak sales."
Dee bought her first home at the age of 53. She says earning a decent wage to support a reasonable lifestyle was challenging. "I decided to develop my qualifications and education with a Diploma of Events at the local TAFE College. This inspired me to complete a Bachelor of Business at the local university with a major in management and a minor in HR.
"I then completed a course in English literature and I am now studying for a Graduate Diploma in Education, plus a Cert. IV in Training and Assessment. Before joining Living Gems earlier this year, I held positions at Bond University, Mission Australia and Sunshine Coast Destination Limited."
Dee loves living on the Sunshine Coast. "The laid back lifestyle suits me; everything I need is within easy reach," she says. "We have great shopping precincts, beaches, educational facilities and hospitals. There are daily services to most major cities from the Sunshine Coast Airport so I can visit family in Tasmania whenever I want.
Ad. Article continues below.
"The proximity of the Sunshine Coast to Brisbane and the Gold Coast means day trips to southern areas or north to places like Hervey Bay are only an hour or two away. My initial reason for moving from Tassie to Queensland was the weather. The challenges and achievements I have experienced here far exceed anything I would ever have dreamed of doing. It's a great place to be."
Have you made a lifestyle change later in your life? Was it for work, enjoyment or family? Share your thoughts in the comments below… 
This article has been sponsored by Living Gems Lifestyle Resorts for Active Over 50s. Living Gems is recognised as an international over 50s housing industry leader. Independent industry monitors presented Living Gems with The Best Over 50s Housing in Australasia Award last year. These lifestyle resorts have now been nominated for The Global 2015 Best in the World Awards to be announced in London later this year. Contact us now on 1800 785 594 to discuss the best active lifestyle options for you.