The ideal retirement: a distant dream, or somewhere closer to home?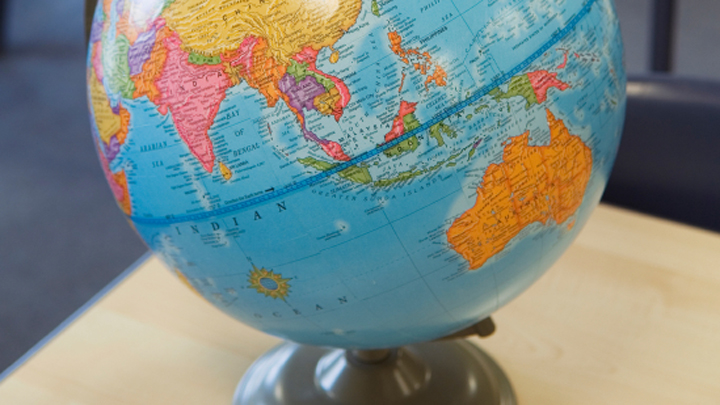 How far are you willing to venture outside your current community for the ideal retirement?
Some retirees will gladly travel across the country for the ideal lifestyle. Some will even move abroad to somewhere with a lower cost of living. But for Dick Smith, the ideal retirement destination was right on his doorstep.
Dick Smith is not the multi-millionaire of electronic store fame, just a hard working bloke who is now retired and keen to make the most of life.
Dick, his wife Kathy and their daughter Kerry-Ann have lived in the Caboolture area for about 20 years. While they wanted to keep their retirement options open, the prospect of leaving the area was an extremely difficult one.
Furthermore, with Kathy a full time carer for their daughter, it was important that their new home comfortably accommodate the full family.
Ad. Article continues below.
Dick happened to be driving around on the south side of Brisbane when he saw a Living Gems lifestyle resort that took his fancy. He went home to Caboolture, told his family about his find and they began exploring similar resorts in their local area. As luck would have it, the Gemstone Waters resort was just a short drive away.
Kathy says they are very happy in Caboolture. "We wanted to stay in the area and were very pleased to discover Gemstone Waters," she says. "While Kerry-Anne is self sufficient, she can't live alone, so it was important that we all liked the idea of a lifestyle resort.
"We had our house on the market and we had looked at a few places but Gemstone Waters was the one. By the time we discovered the new resort we had sold our house and were faced with the problem of finding somewhere to live while our new home was being built.
"Living Gems offered to pay the rent on a temporary home. Gemstone Waters sales manager Glenys helped us to find a place and we are now ready to move. The rental home will be fine for a few months but I can't wait to move in to our new home".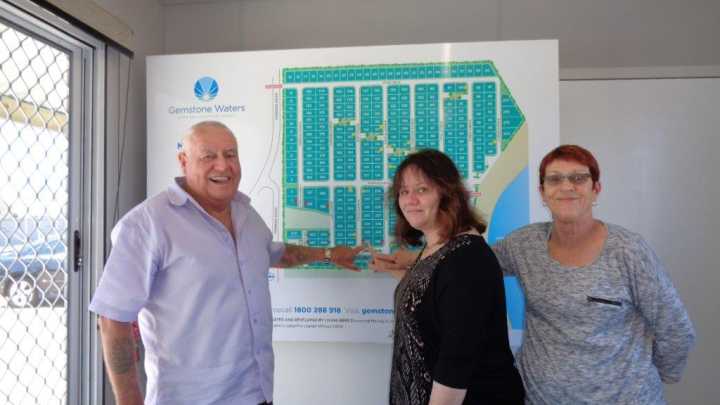 Ad. Article continues below.
Dick, Kathy and Kerry-Ann are looking forward to the resort style facilities, which bring a holiday-like indulgence to day-to-day living.
"The style of the house, all the inclusions and the resort facilities really appeal to us. I'm looking forward to swimming in the pool and playing ten pin bowls. I have already met another soon-to-be neighbour who loves ten-pin bowling so I can see a team being formed around the onsite bowling alley as soon as it is finished.
"Dick loves his golf, so he will make good use of the onsite golf simulator. He likes to keep fit so I expect he will use the gym and ride his bike around the resort tracks. I am hoping he might take an interest in the workshop. He has made a few planter boxes before but this could lead to more ambitious projects.
"Most of all I am looking forward to enjoying life in a pleasant community. It will be great for all of us and Kerry-Ann has lots of ideas about the things she wants to do," Kathy says.
Gemstone Rise sales manager Glenys says she is delighted to welcome Dick, Kathy and Kerry-Ann to the resort. "We have the beginnings of a very pleasant active community at Gemstone Waters. It's lovely to see people fulfilling their ambitions and discovering they can live the lifestyle they deserve without breaking the bank.
Ad. Article continues below.
"Renting a home for this family to live in while they build was a pleasure; it took a great deal of stress off their minds. The Living Gems management team make a real effort to give back to the community, this is just one of the generous things they do.
"Building has only just begun at Gemstone Waters, in a few months it will be a showpiece featuring lovely new homes, fantastic resort facilities and lots of great people who enjoy being part of a neighbourly community," Glenys says.
Visit www.livingems.com.au to find out more about Living Gems Over 50s' Lifestyle Resorts on the north and south sides of Brisbane, the Sunshine Coast, Toowoomba and the Gold Coast.
How far are you willing to venture outside your current community for the ideal retirement?
This post is sponsored by Living Gems. It was written as we feel it delivers valuable insights into a discussion topic important to the Starts at 60 community. For more information about these over-50s resorts, please visit the Living Gems website.