The $26M mansion that will transport you back to olden times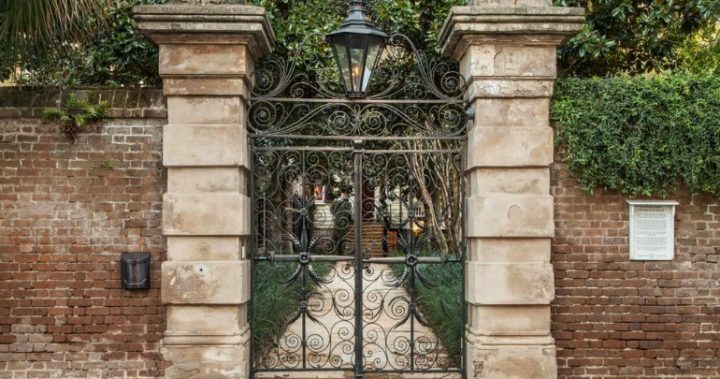 The South Carolina port city of Charleston is a beautiful place, filled with old-world charm, delightful cottages and magnificent manors.
And then there's the oldest residence on historic Legare Street, which dates all the way back to 1803 and takes 'magnificent manor' to another level.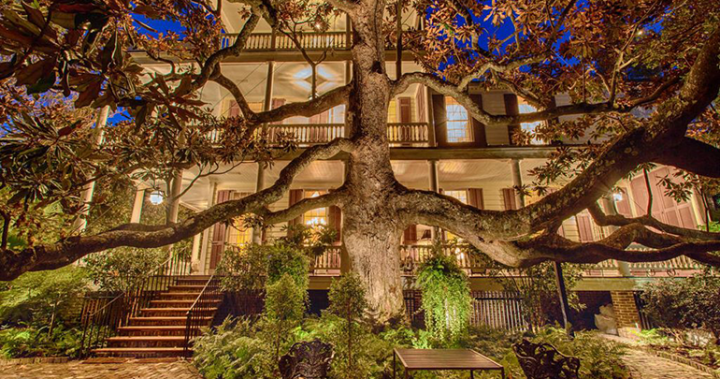 Fondly known as The Sword Gate, 32 Legare Street boats nine bedrooms, 13 full bathrooms, three half-bathrooms and an asking price of $25.7 million.
Ad. Article continues below.
Stepping inside is like being transported to another world, where handsome timber floorboards ruled, and chandeliers were hung by the dozen.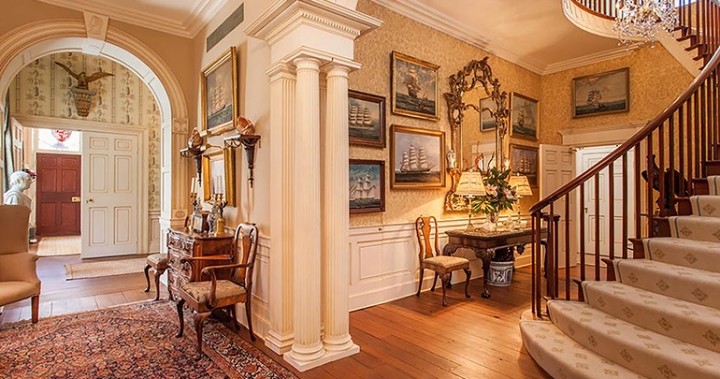 The most striking part of the residence is surely the fact that every room seems to have an individual theme.
Ad. Article continues below.
This dining room has an ocean motif on its walls, complemented by a porthole mirror hanging above the mantelpiece.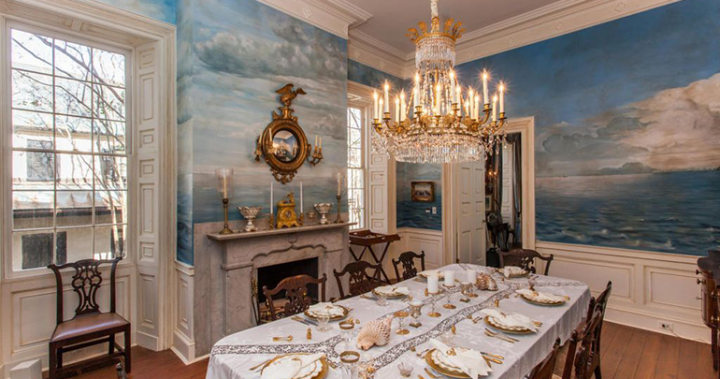 This music room is the love-child of relaxing atmosphere and stately attendance, with tones of cream, blue and earthy brown, and intricate architraves for days.
Ad. Article continues below.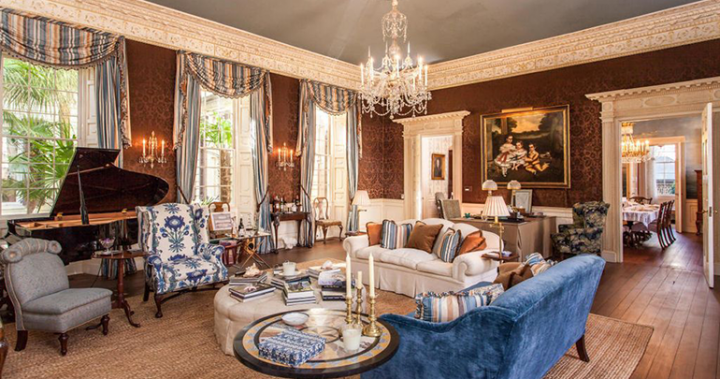 If you can't find enough wood elsewhere, the kitchen has it in spades.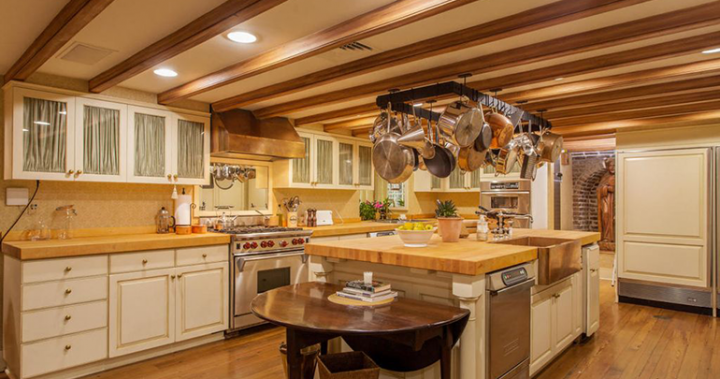 The master suite is a vision of classic neutrality with a creamy colour palette.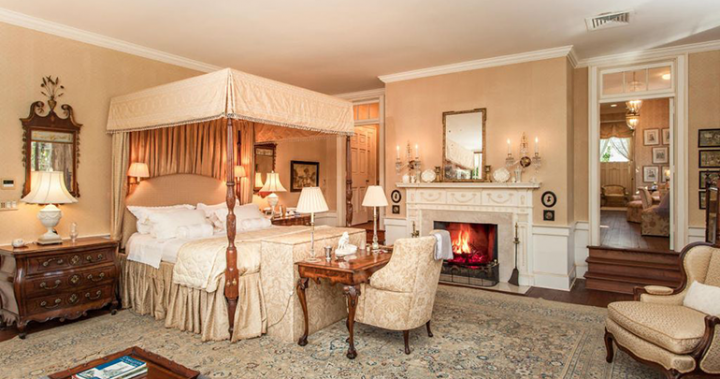 The same colour palette carries right through to the ensuite with its standalone bath.
Ad. Article continues below.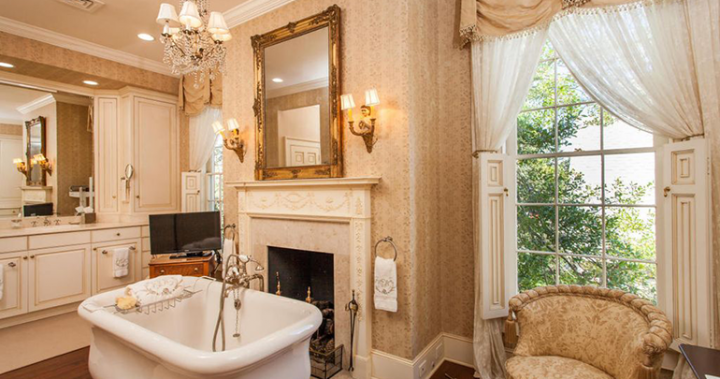 Here's where things get really interesting. Sure, greenery is the Pantone colour of the year but is this pushing the envelope just a tad?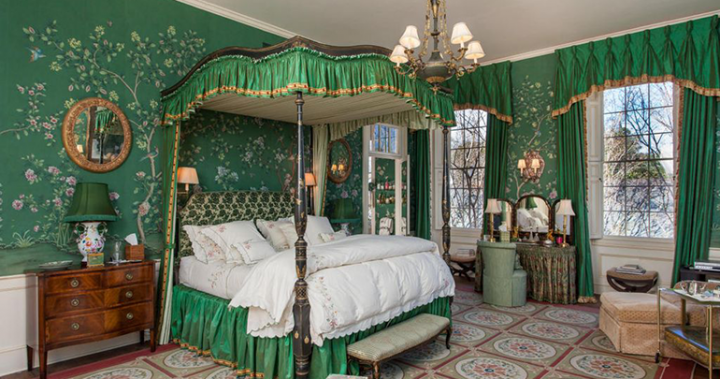 You enjoy all the green? Good. Because it's happening in the bathroom as well.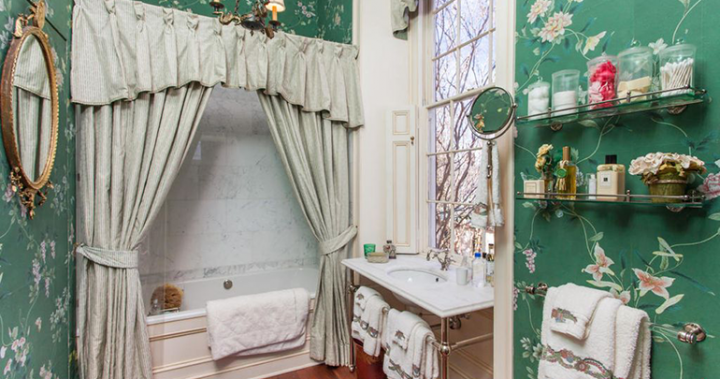 This may not be what everyone has in mind when they say "tropical oasis", but there's no harm in trying.
Ad. Article continues below.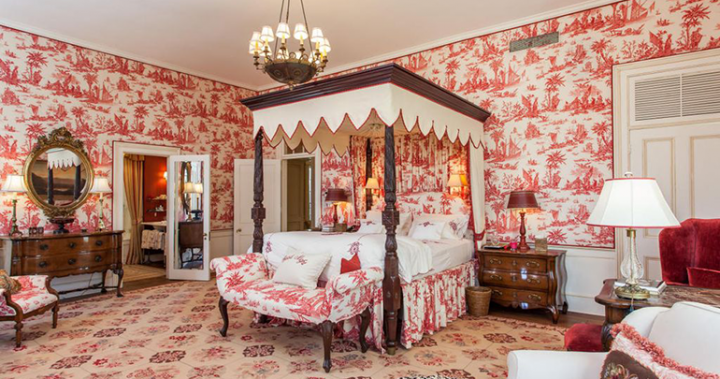 Thankfully, the attached bathroom favours a slightly more subdued look.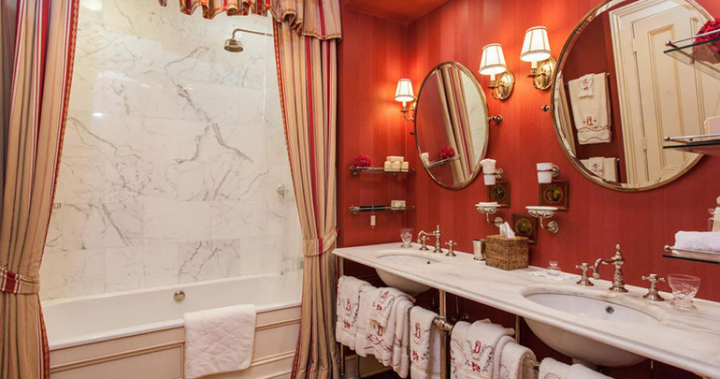 When in doubt, match the wallpaper and the bed linens precisely. Whoever sleeps here will be sailing off to dream land.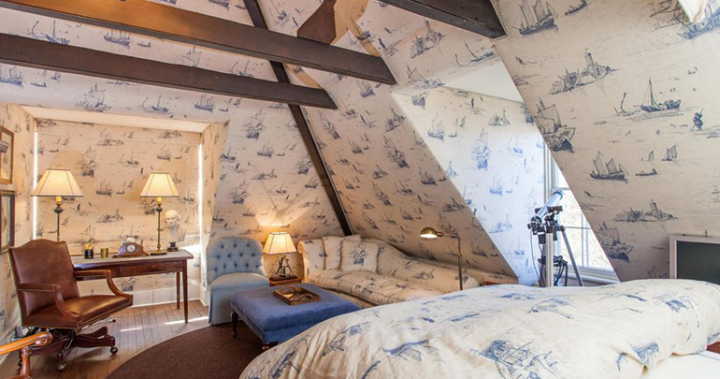 Outside, things are a little more relaxed, with a simple hot tub surrounded by trees for additional privacy.
Ad. Article continues below.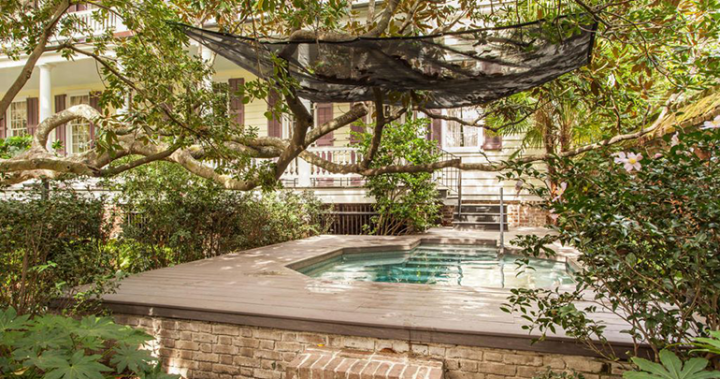 When the enormous house is full, guests can spill into the outdoor entertaining area.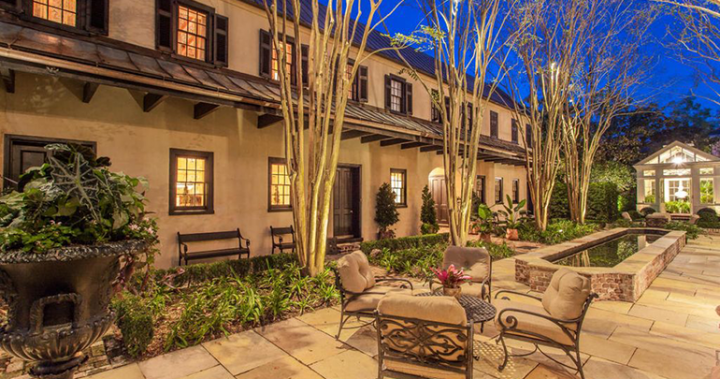 There's even a fully-functioning guest house, for when nine bedrooms is not enough.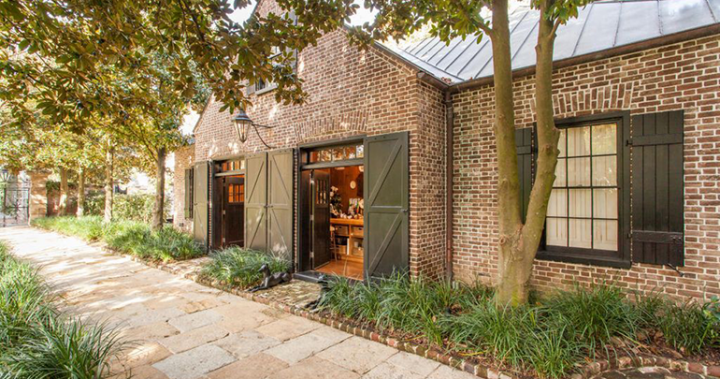 Or when this wallpaper is more to your liking.
Ad. Article continues below.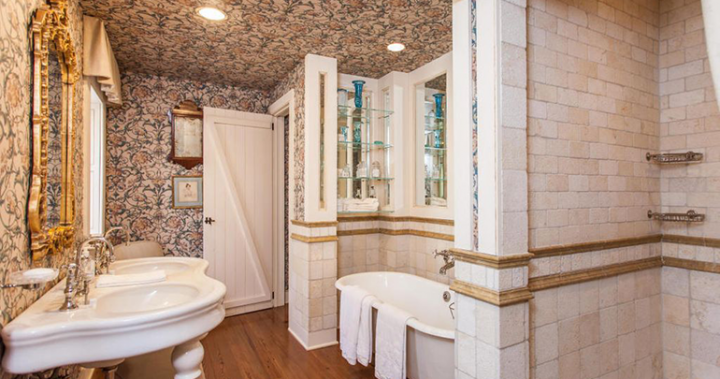 Massive as it is, the house might need a bit of renovation to suit the new owner's tastes – unless they happen to be a big fan of patterned wallpaper, in which case this might just be the house of their dreams.
What do you think of the style – worth the price tag or simply garish?