The best kept secret in caring for older parents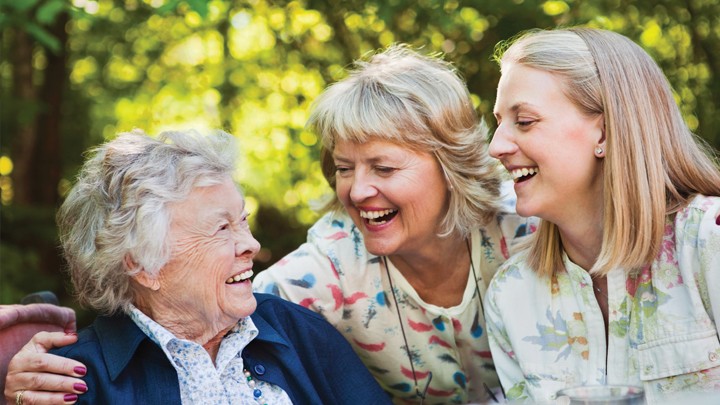 As our parents or other loved ones grow older, their ability to remain in the family home, coping well, is sometimes challenged. Illness, isolation, physical injury, loss of hearing or the loss of a spouse can be significant to a loved one's ability to cope around the home and everyday. It can place a wieldy weight on the lives of the baby boomers who are caught looking after both parents and children, sometimes from different cities or even different countries.
And it is hard, especially when your parents are not ready for full blown "care", but they do need some assistance to maintain their independence. A Lendlease Serviced Apartment is the ideal solution, offering independent living with assistance with daily tasks like cooking and cleaning.
Bernadette Fraser has five children, four of whom are spread across the world, and at the age of 74 decided after a run of bad health, struggling with the isolation of having to stay home, that she needed to find a different way to live.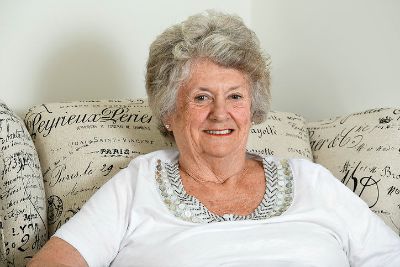 "After retirement, I missed people around me. It is very hard to adjust to not going to work and having people around you. Being so ill, I had three weeks when I wasn't well at all. This was a turning point in which it became clear to me that I couldn't cope by myself. And, whilst she's wonderful, I couldn't really go on relying on my daughter who had a family of her own, knowing each time I fell over she would have to drop everything and come over.
It was my decision to find a solution and I made it and I am glad I did".
Bernadette, her daughter and grandson spent a lot of time understanding the different living options in care and retirement living before settling on a Serviced Apartment, knowing it was something that offered the best of both worlds.
Ad. Article continues below.
"My daughter and my grandson looked around Camberwell before they found Goodwin Close, a Lendlease Serviced Apartment. I was very happy to come out and have a look and when I arrived I knew it was right. I was overcome the minute I walked in by the spacious and bright feel of the village. My apartment is just the right size, with a kitchenette, so I can prepare breakfast and light snacks, a lounge, a dining area for a table and two chairs, and the spacious bedroom, with a big ensuite bathroom.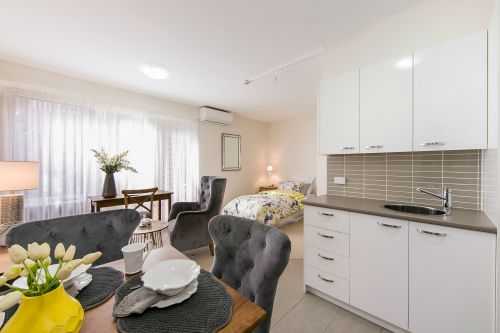 Having come from a two level house, which was becoming very hard to manage, it seemed like a godsend to Bernadette.
"And to add to it, the apartments are cleaned once a week by cleaners. All I have to do is a little dusting. I said hooray!"
Following the move the benefits for Bernadette really kicked in – "my health improved; in fact I think I blossomed having people around me and things to do with others again. I think I was getting very isolated at home. Looking back, it all started in the years after retirement. I missed having people around me and it really sent my health downhill".
Ad. Article continues below.
"The move was a real turning point for me. Having been a nurse throughout my career, it is very hard to adjust to not going to work and having people around you".
Bernadette is loving it at Goodwin Close, and is thriving five years on. "I have also joined Probus and I go to water aerobics on Mondays and Thursdays and have found so many new friends".
It is a story many of us worry about for our parents as they age and it is harder if we live a distance away and can't keep an eye out for them.
The ability for boomers to step in and become the primary caregiver for their elderly loved ones is limited in this day and age, with the high cost of living and the expectations of people working longer.
Lendlease Victoria is holding a number of information sessions at their Serviced Apartments over the coming weeks. You will be able to hear about the benefits of Serviced Apartments, tour the village and view properties available for sale.
Ad. Article continues below.
Events are being hosted at the following locations. To RSVP or for more information please call 1800 361 371.
Koorootang Court, Mt. Martha – Monday 31st August, 2pm-3.30pm
Fiddlers Green, Berwick – Tuesday 1st September, 2pm -3.30pm
Meadowvale, Pakenham – Thursday 3rd September, 2pm-3.30pm
Port Phillip Village, Altona – Friday 4th September, 2pm-3.30pm
Ad. Article continues below.
Highvale, Glen Waverley – Tuesday 8th September, 2pm-3.30pm
Forest Hills, Nunawading – Wednesday 9th September, 2pm-3.30pm
Goodwin Close, Blackburn South – Thursday 10th September, 2pm-3.30pm
Classic Residences Brighton, Brighton East – Friday 11th September, 2pm-3.30pm
This post was sponsored by Lendlease. It was written as we feel it offers valuable insights into a topic important to the Starts at 60 community. For more information on this event, please call 1800 361 371.