Retirement village operator shares thoughts on future of retirement living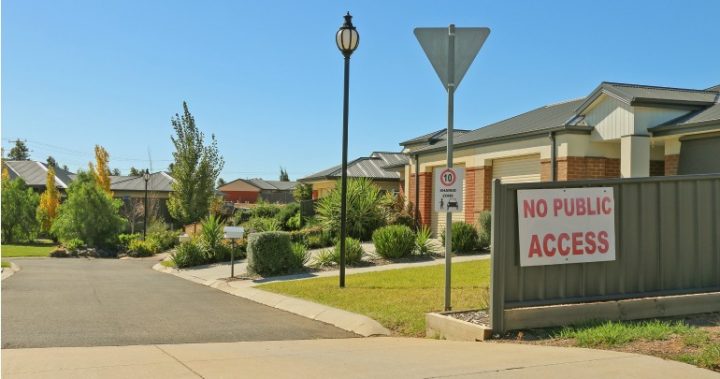 Whether you plan on moving to a retirement village or not, the future of retirement living is sure to be a topic of interest to you.
Next weekend, hundreds of people from the industry will gather in Melbourne for the Retirement Living Summit.
Ahead of the summit, the CEO of one of Australia's biggest retirement village operators, Stockland, has shared his thoughts on the future of retirement living in Australia.
Speaking to The Property Council of Australia, Stockland's CEO of Retirement Living said he believes how we house and treat retirees in Australia says a lot of about how much we value the senior members of our society.
Stephen Bull used research to argue that retirees living in socially-inclusive and well-connected retirement villages entered aged care five years later compared to the average "empty nesters" still living in their family home.
Ad. Article continues below.
"With the annual cost of approximately $51,000 for a bed in an aged care facility, this equates to savings of $260,000 for every person, not to mention the fact that retirees can age more comfortably and with a better quality of life, at home,"  he said.
With statistics showing the demand for retirement living accommodation doubling by 2025, Bull said retirees were facing a shortage of retirement living options, particularly in Melbourne, Sydney, Brisbane and Perth.
"Based on current rates, where approximately six per cent of seniors over 65 years of age are choosing to downsize to a retirement village, we, as an industry, would need to build 100,000 new homes in retirement villages across Australia over the next 20 years," he said.
At the moment, Stockland is only building around 300 new homes per year. 
"The shortage of facilities means that residents who grow up in a neighbourhood and have deep roots in that community may not be able to live in that neighbourhood if they wished to once they downsize," Bull said.
Ad. Article continues below.
"Generally, most Australians want to downsize within their own community.
"The great prediction of en mass 'sea change' or 'tree change' in retirement is largely a myth; most people want to live within 10km of their current home, close to family and friends and their favourite restaurants, shops, clubs and service providers, such as doctors."
Stockland is pushing for change to the zoning of retirement living facilities.
They want special zoning for retirement villages, similar to those granted to aged care facilities.
The company is calling for state governments across Australia to "prioritise their respective planning controls" to "support a more productive pipeline of new homes within retirement living villages to meet the growing needs of Australia's ageing population".
Ad. Article continues below.
"The very best retirement communities are socially-inclusive, healthy and connected. And when we, as an industry and as a society, get it right the benefits are clear for all to see and experience, most importantly for retirees themselves," Bull said.
So, why is Stockland pushing for change?
Well, the company argues that retirement village developers are being "priced out of the market" within 20 to 30km of the centre of Australia's biggest cities. 
Bull said that's because retirement villages are competing for space with apartment developments, who "focus on maximising the space for dwellings only".
"Compared with retirement living developers, who are focused on access and mobility, which increases the average unit size (reducing yield), and must also create communal and in-house medical facilities, all of which increase comparative construction costs," he said.
Do you agree with Stephen Bull's comments? Are you worried about their being a shortage of retirement living options for you?